Marzipan and nougat - Christmas candy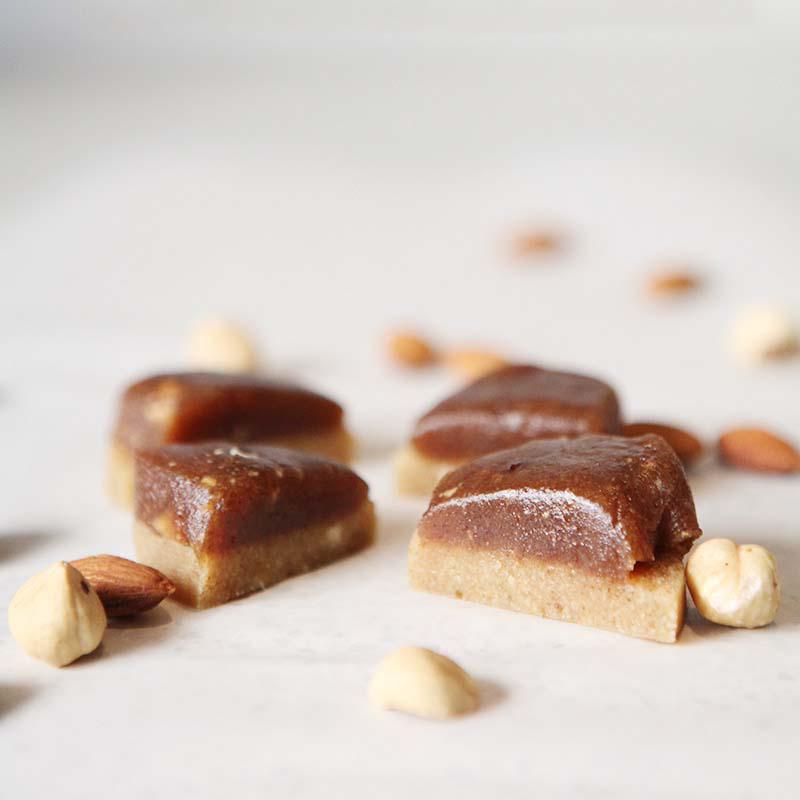 The Christmasing is getting serious over here.

This is a type of candy that we have every year for Christmas, only this year I am making it from scratch instead of buying it ready made. The winner? My taste buds! Hands down. I actually like that my version has a little more spot-light on the nuts!
If you are making both marzipan and nougat at the same time, and hey, why not, right?, I highly recommend that you blend the dates, water and coconut oil in the blender for both portions at the same time, simply because the bulk will make it so much easier to get the blender to move the paste around. Then, divide the paste into two equal parts before proceeding.
I am however giving you the two recipes separately - the way I made them as I was testing to get the taste right, and so you can make each portion individually. Just know that you will need to work your blender more vigorously with the stopper, to keep getting the mixture to interact with the blades.
Here we go.
Marzipan recipe
12 dates
1/4 cup of boiling water
2 tbsp coconut oil
2 cups almond flour
1/4 tsp almond extract
Using a high speed blender like a Vitamix or similar, blend the dates with the water and the coconut oil.
Transfer the paste to a bowl and mix in the almond flour and almond extract.
Kneed dough and form into a log. Refrigerate in plastic wrap.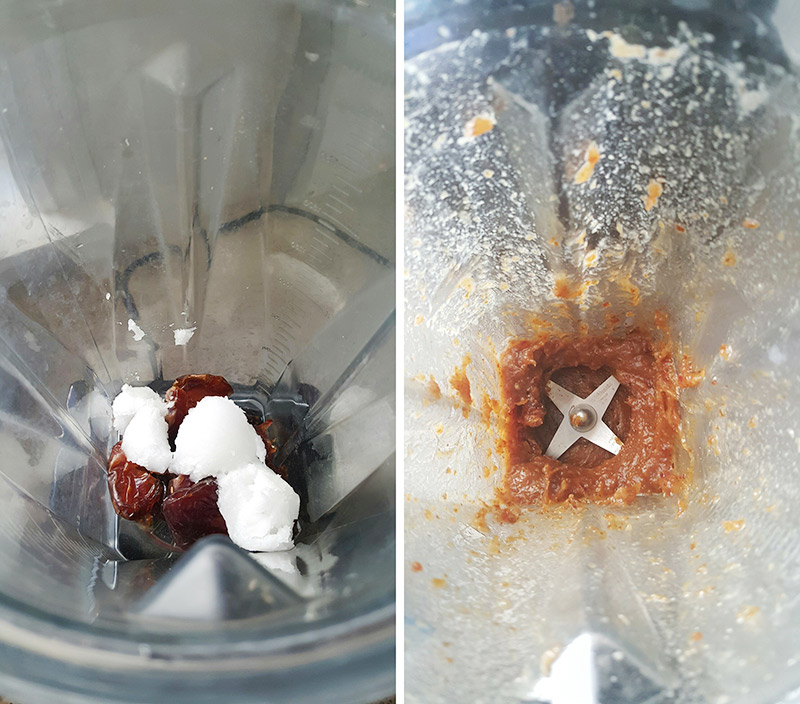 Dates, coconut oil and water mixed into a date paste.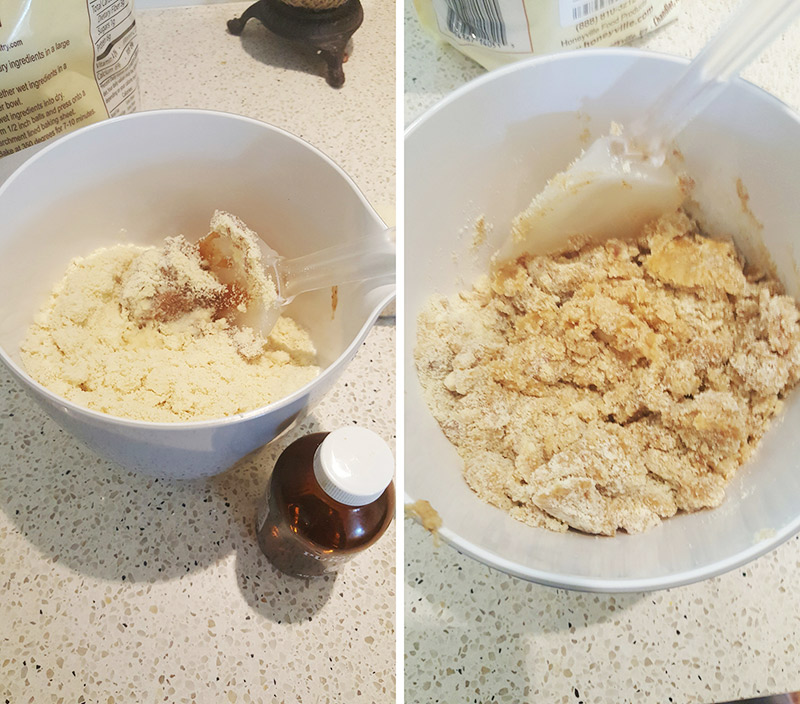 The date paste mixed with almond flour and almond extract.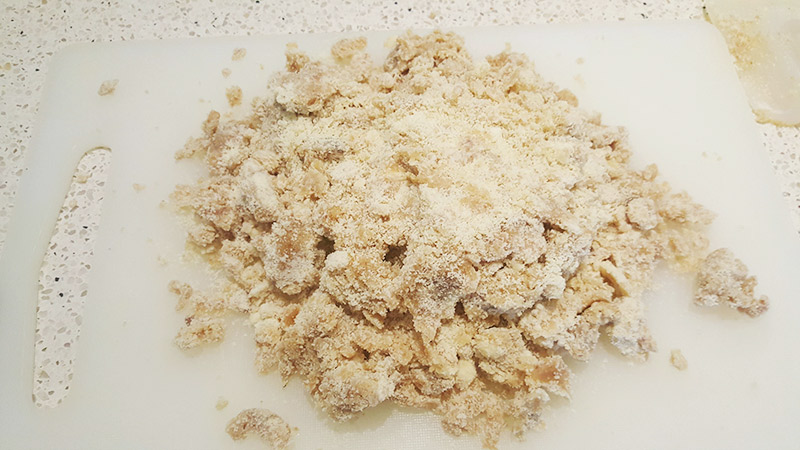 And kneaded into dough, formed into a log.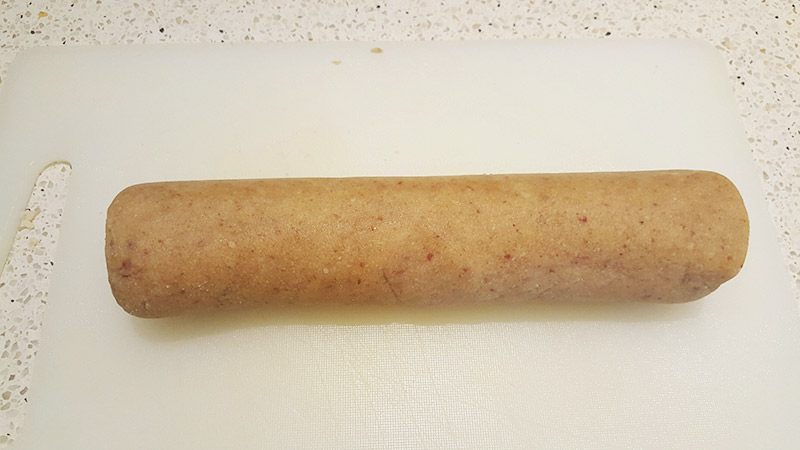 A log of marzipan. Wrap in plastic wrap and refrigerate.
Nougat
Nougat can mean several different things. To some people it simply means some form of sweet nut dough. To others it means french nougat with is white with pistachio nuts in it. Sort of a white caramel. This nougat that I am referring to is a hazelnut (never any other type of nut) paste. It is very good. It is similar to praline. It is a taste that is spelling out Christmas to me, one hazelnut at a time.

12 dates
1/4 cup of boiling water
2 tbsp coconut oil
1 tbsp honey
2 tbsp cacao butter
1 1/2 cup dry roasted, unsalted hazelnuts
After you finish making the date paste as above, add honey, melted coconut butter and hazelnuts.
Continue to blend in a high power blender while continuing to stop down the mixture to let it catch the blades.
Form into a log and refrigerate.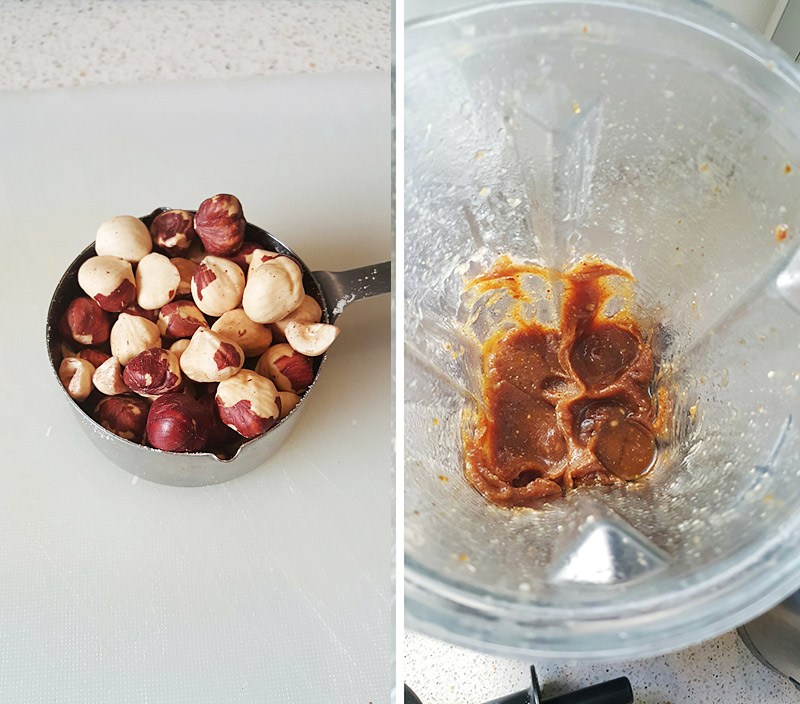 Blended date mixture with hazelnuts that are dry roasted and unsalted. I got these hazelnuts at Trader Joe's.
You could also make your own from fresh hazelnuts. The slow way: Roast the nuts in the oven, then roll them around to get the skins off. Or the quick(er) way: boil some water and scold the hazelnuts for a couple of minutes. Then sliver the hazelnuts as you would almonds. Then roast them in the oven. 275F for about 20-30 minutes.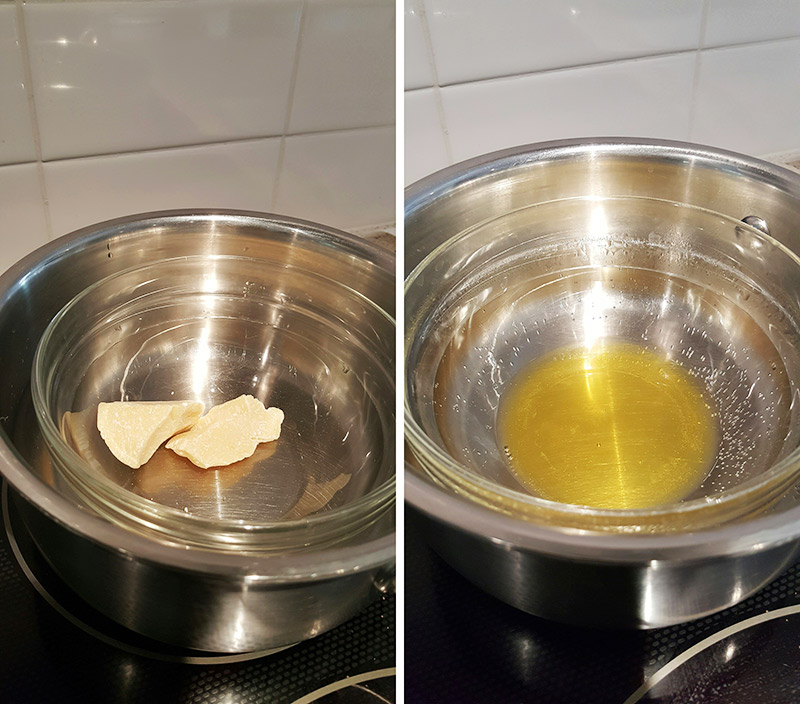 The cacao butter - about 2 tbsp, melted.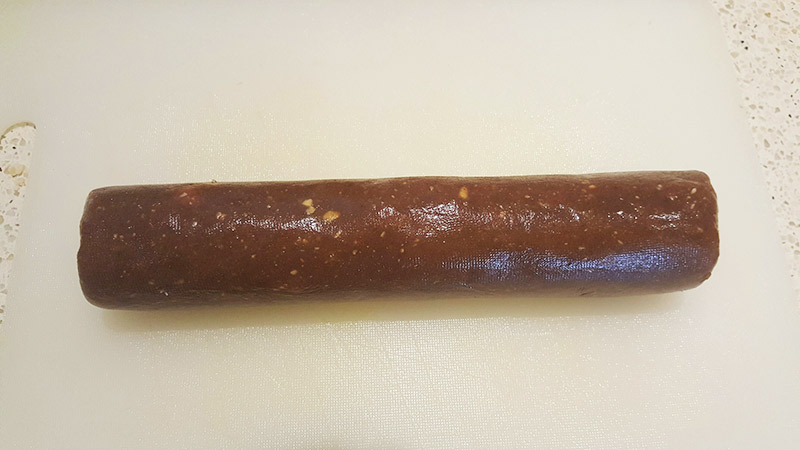 Above, a log of handmade nougat. Wrap in plastic and refrigerate.
For a quick treat, make a slice of each the marzipan and nougat, assemble, then cut in half. The nougat is much softer than the marzipan which makes it a very nice treat. I like this treat best served cold. You can also pair it with a square of 85% dark chocolate too.

And you can of course go nuts(!) and make a variety of confectionery creations using melted chocolate.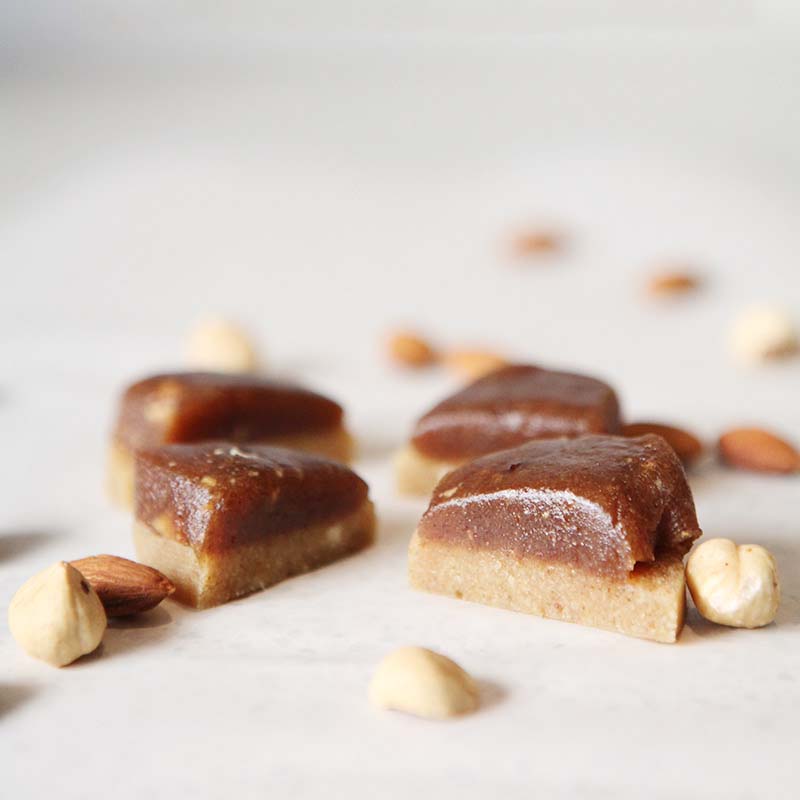 Some blog posts contain affiliate links to products I use.
More information
This article: Marzipan and nougat - Christmas candy first appeared on http://ahomeforfood.com.
Share