Meat sauce from scratch - with carrots and fresh herbs
Meat sauce from scratch - with carrots and fresh herbs is posted in the category
Stews
under
Entrees
.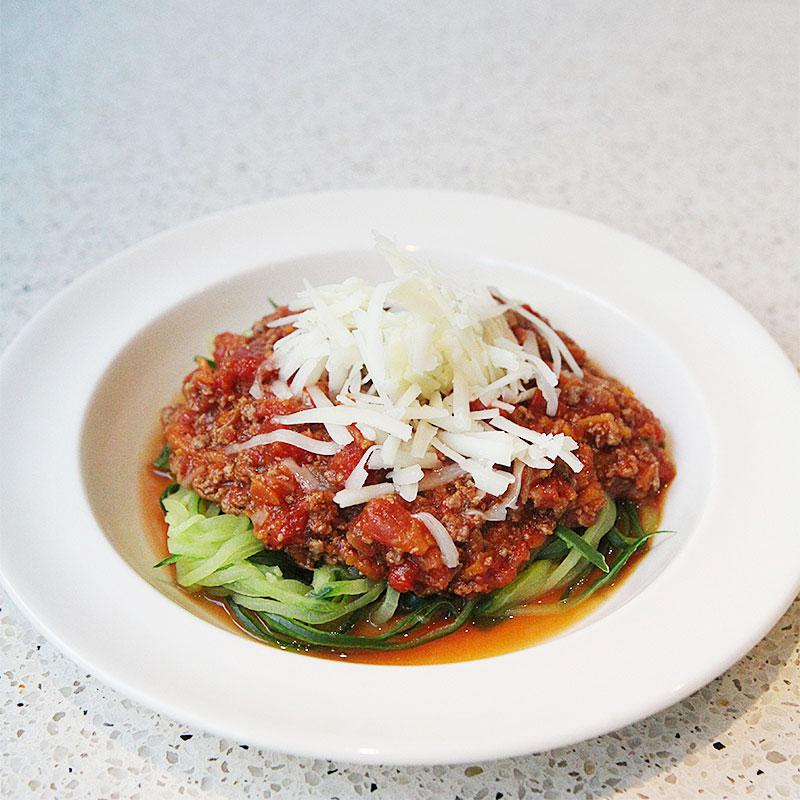 This is one of my favorite recipes and it is one of those "anything goes" where you don't have to be too particular with what you put in it or in how big of a quantity.
This meat sauce is excellent for freezing and we use it for spaghetti (zoodles) and for when we have Mexican. It is also great for lasagna. And pizza. And...

---
Recipe (5-6 dinners for 3 people)
2 pounds of beef - How to grind
1-2 red onions - How to dice

A bunch of carrots - about 8-10 small or 5-6 big ones
3 boxes of Pomi tomato
Half a bundle of fresh oregano
2 tbsp dried thyme
3-5 cloves of garlic
Salt and pepper - about 1 tsp of salt and half a tsp of pepper per half pound of food.
How to

If you are grinding your own meat, first do that.

Dice the onion(s) and brown in some coconut oil in a bit pot. Next, brown the meat. Peel and grate the carrots and add, stir. Add the tomato. I use a mixture of strained and chunky tomatoes, and I take care not to pick the boxes that already have seasoning in them. Add some freshly chopped oregano and minced garlic along with some dried thyme and salt and pepper to taste. Stir and bring to a boil. Reduce heat and let simmer for at least 20 minutes. Taste and adjust salt and pepper if necessary.
Serve over zoodles or your favorite pasta.
Let cool completely and divide into smaller portions to freeze. I use these BPA free freezer bags.
Even though it is a bit of work to make this sauce, when I make it in big batches, I have a lot of other nights where I just have to break up a bag of meat sauce, heat and serve. When we have Mexican food, I add a little chili, cumin and coriander while it heats up. Super easy.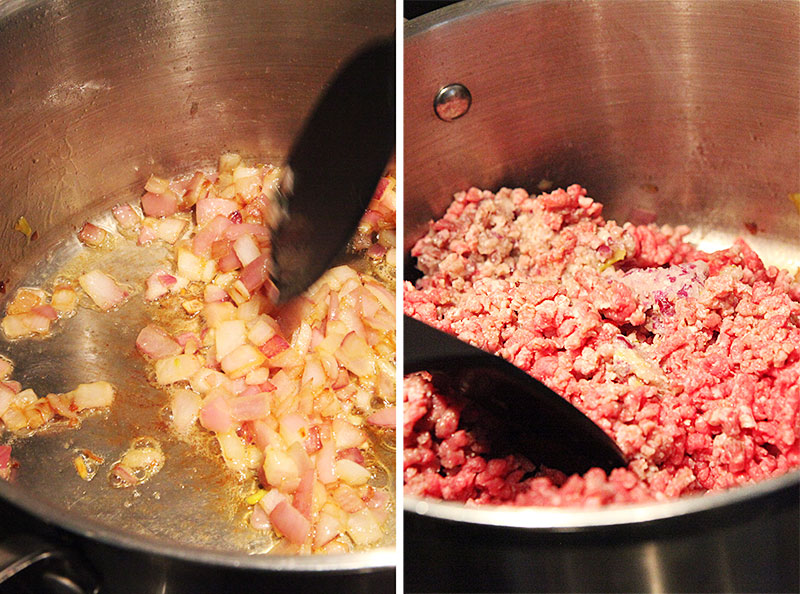 I use the side with the small grating holes on my food processor. The carrots add some nice bulk to the sauce and gets some more veggies into our food.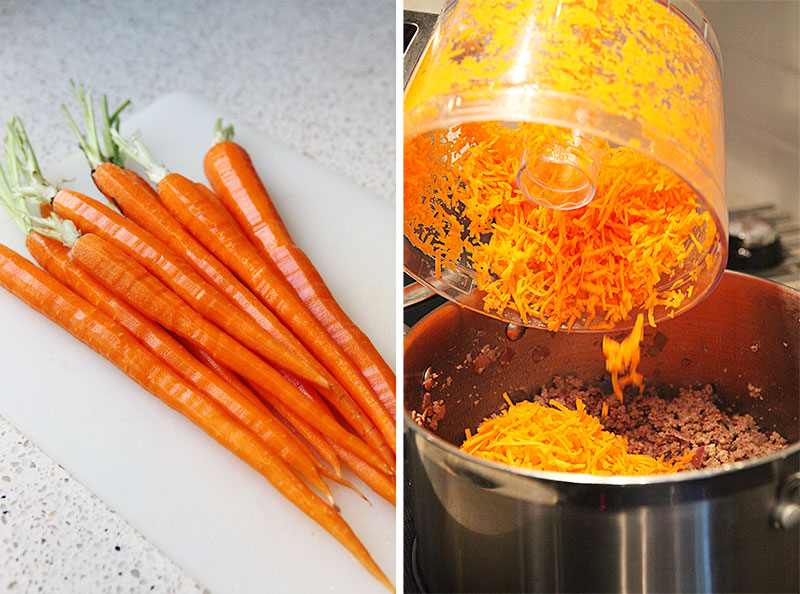 I chop the oregano pretty finely.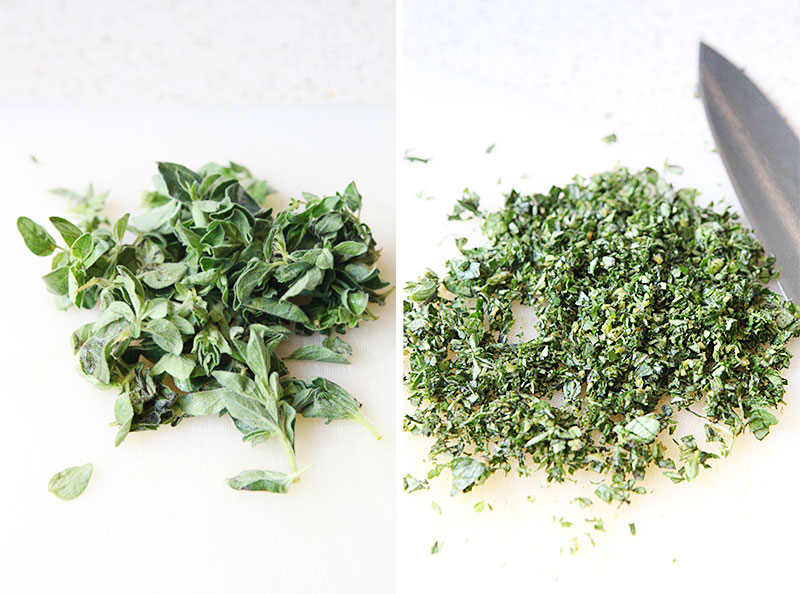 This is my favorite tomato sauce. And I love that they come in cartons, which I think is better than a can. It certainly tastes a whole lot better.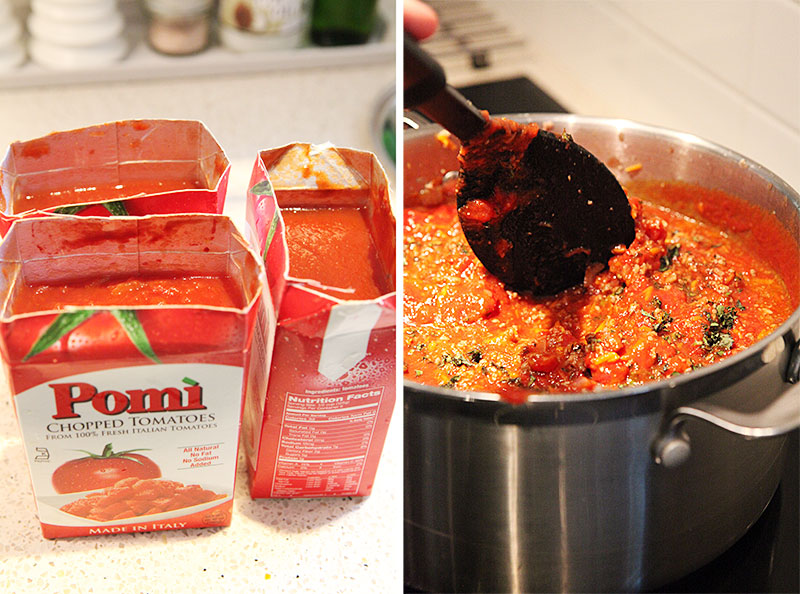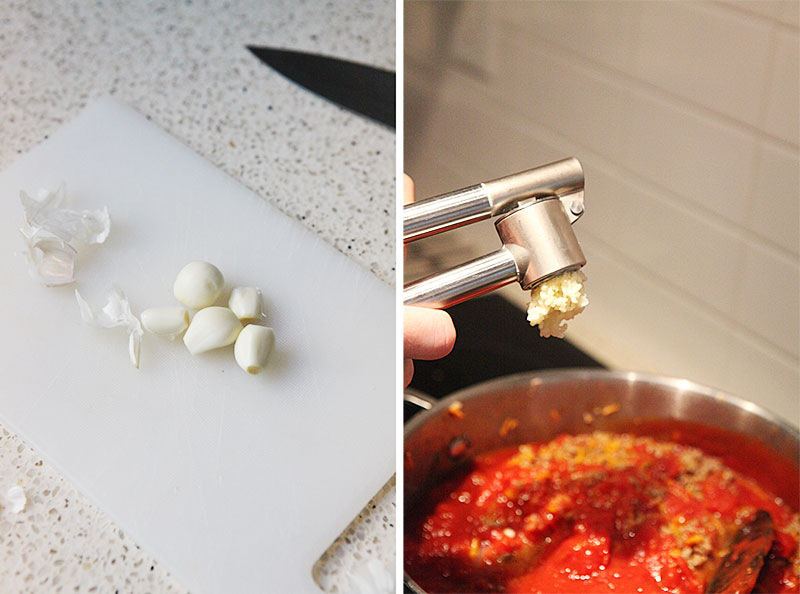 This is how much dried thyme I added for this batch of sauce.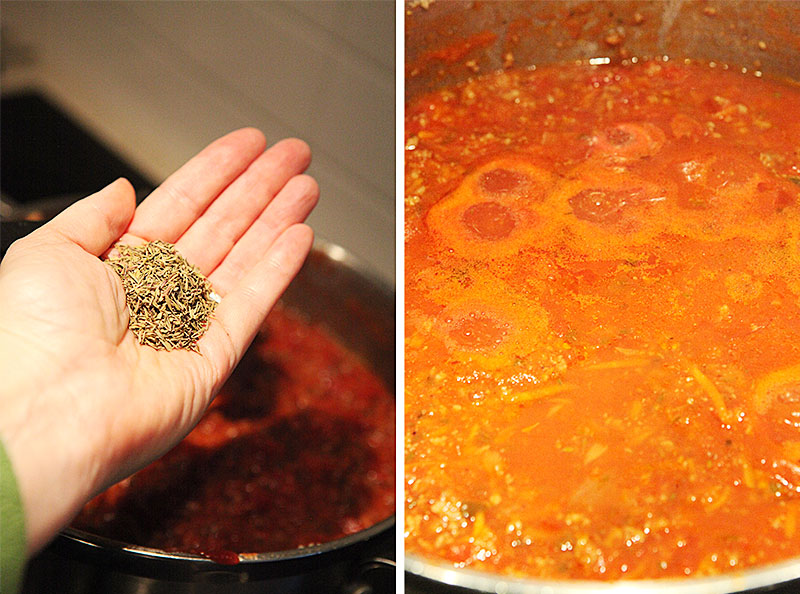 Here I served the meat sauce over zucchini noodles - or zoodles - with some grated Manchego goat cheese. So yummy.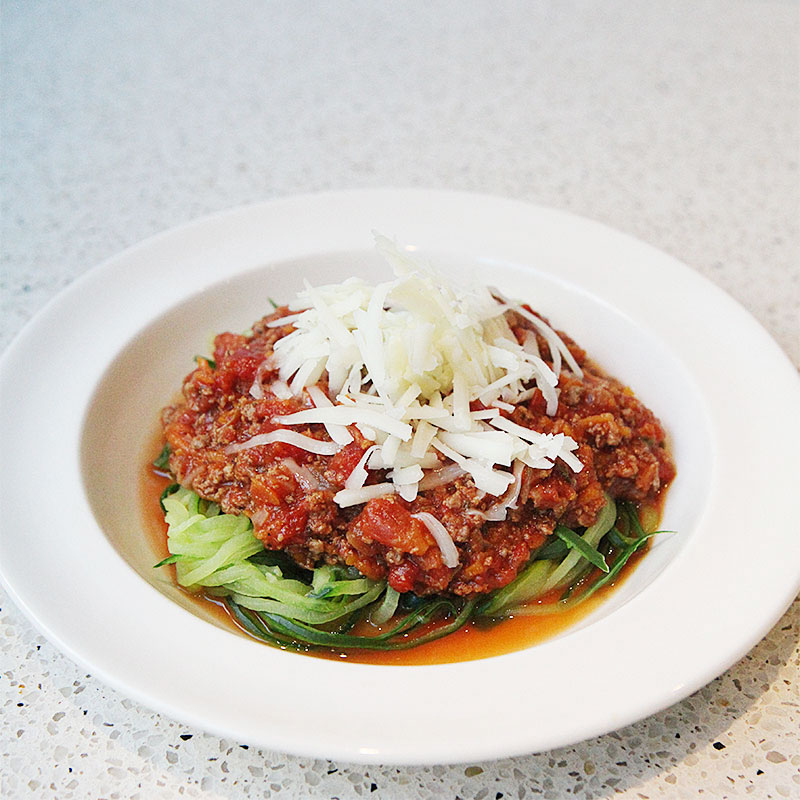 Some blog posts contain affiliate links to products I use.
More information
This article: Meat sauce from scratch - with carrots and fresh herbs first appeared on http://ahomeforfood.com.
Share