Danish style red cabbage - easy recipe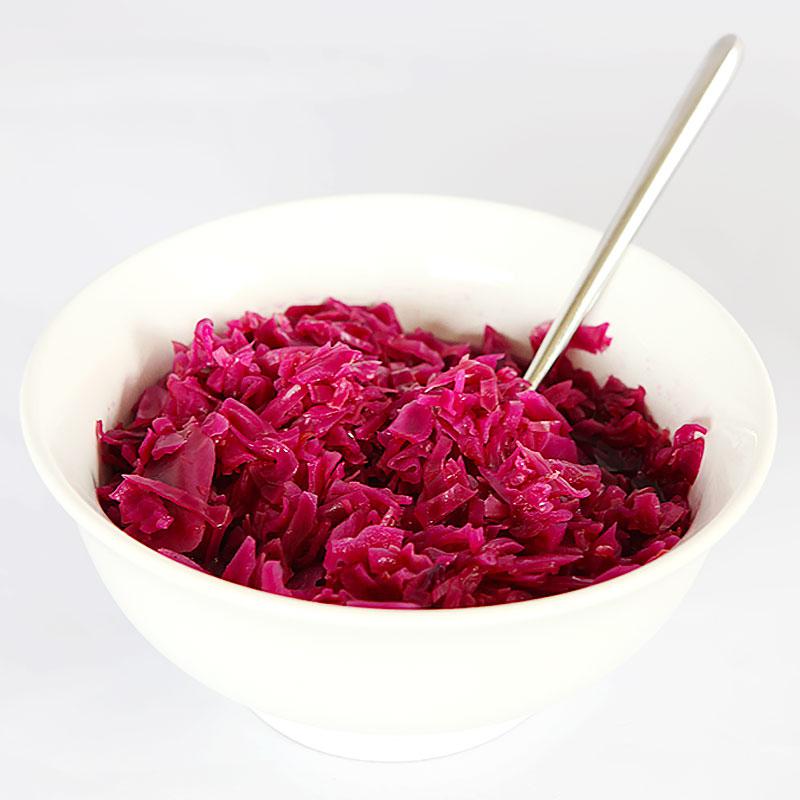 I have to admit that I did not used to be a fan of red cabbage. At all. Then I tried making it myself this Christmas. I followed a traditional recipe I found online and tasted it and mmmm blech. I did not care for it. My husband loved it and told me it tasted much better than what you buy on jars. I had to take his word for it.
Then I got to thinking. What if I took the same ingredients but cooked it in a way that I could imagine it would taste much better. So I did. And it did! I have now added Danish red cabbage to my repertoire of things I like to eat.

---
Our Christmas guests LOVED my new and improved recipe and they were native Danes and all too familiar with the jarred kind.
Then for Easter, we served it again and I could barely remember what I did the first time, so I snapped some pictures and wrote it down and here it is. It is as much for you as it is for me next Christmas when I will make this again.
Red cabbage is one of those types of dishes that you get on the holidays, similar to green bean casserole for Thanksgiving over here in America.
Recipe
1 lbs fresh red cabbage
butter for frying

1 orange
1/3 cup of lingonberry concentrated juice (I get mine at IKEA)
1/3 cup of red wine vinegar
2 1/2 cups of water
Salt and pepper to taste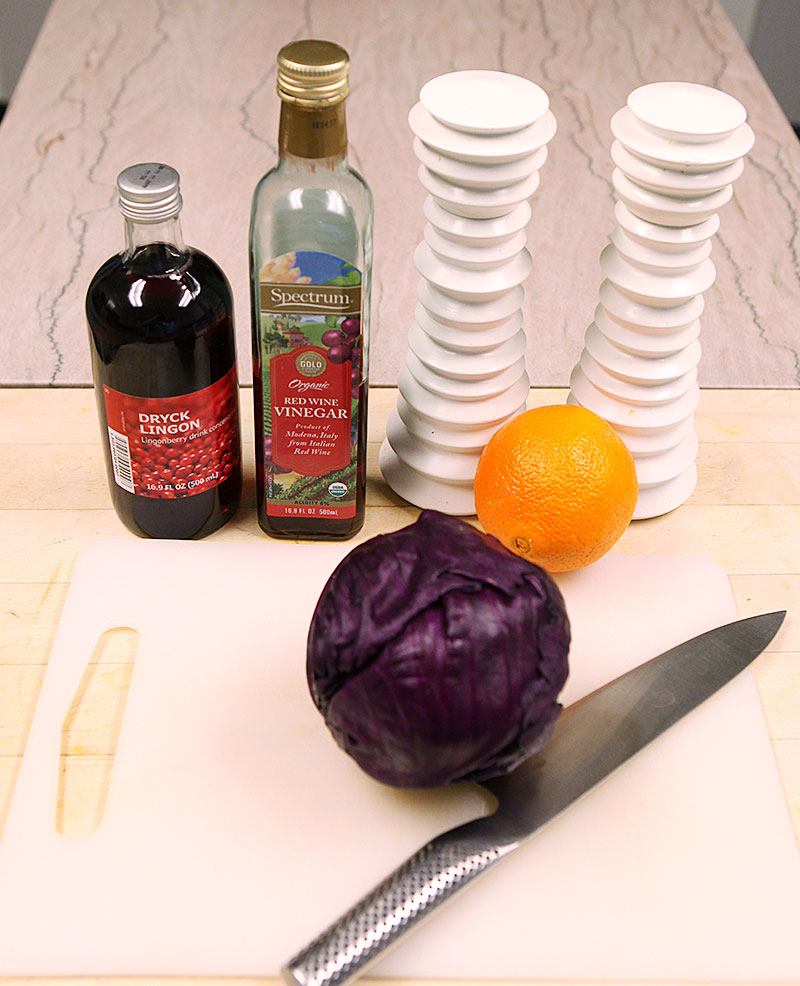 Slice the red cabbage very finely. Then cross cut into 2 inch sections. Squeeze one orange.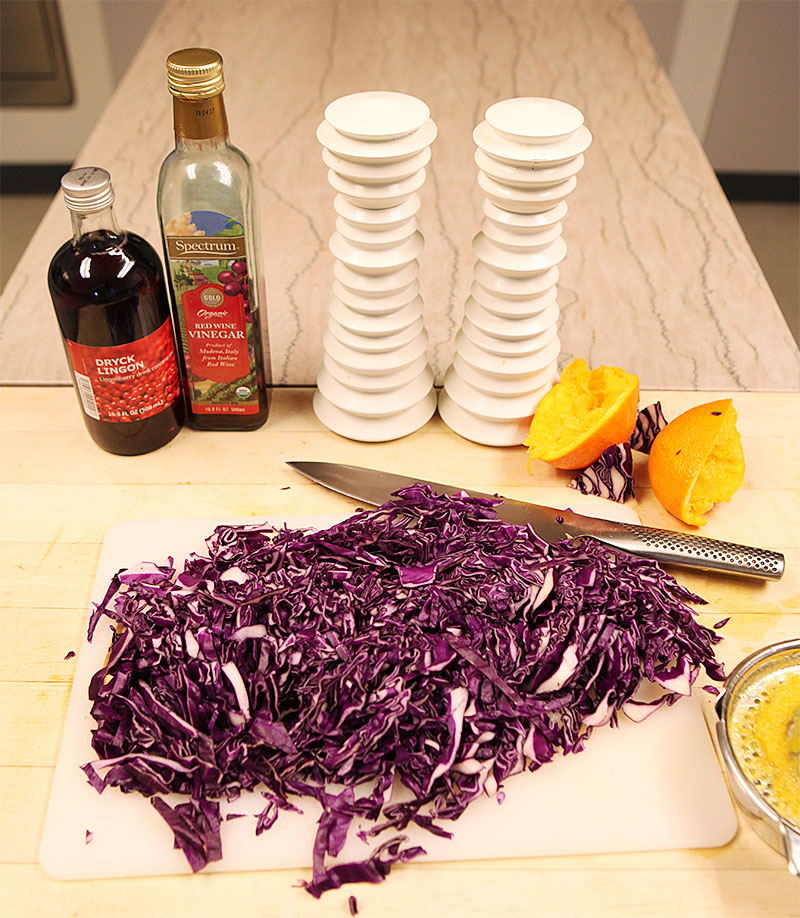 So I remembered after I put everything into the pot that I had fried the cabbage in butter before adding the rest of the ingredients. I will update with that picture if I remember next Christmas. Until then you have to imagine that step.
Then I added all the rest of the ingredients and heated everything up to a boil and then reduced to a simmer. I let it simmer for about 20 minutes while periodically checking it for taste and adding more salt, pepper, vinegar and lingonberry as needed.

There will be some juice from the red cabbage once it has cooked and you can drain some of it if there is a lot of it.
Then you put it into a bowl and serve warm. Or hot if for dinner.

We have it with pork roast. It is also traditionally served with frikadeller - here is my recipe for Danish meatballs.
Here is a close-up of the red cabbage. I really like that fabulous color it gets from being cooked.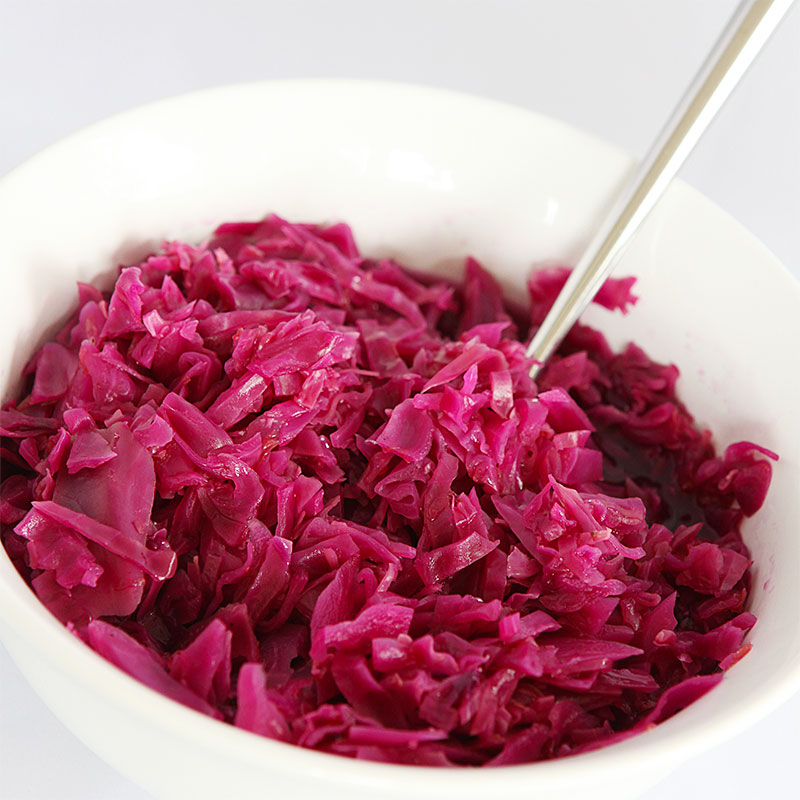 What makes my recipe different than traditional red cabbage are several things: I add more vinegar, I don't let it cook for up to an hour. That really brings out that boiled cabbage flavor which I am not a fan of. At all. I only let it simmer for up to 20 minutes. It is a huge improvement on the taste. I also add orange which further layers the taste. The traditional recipe I tried did none of those things.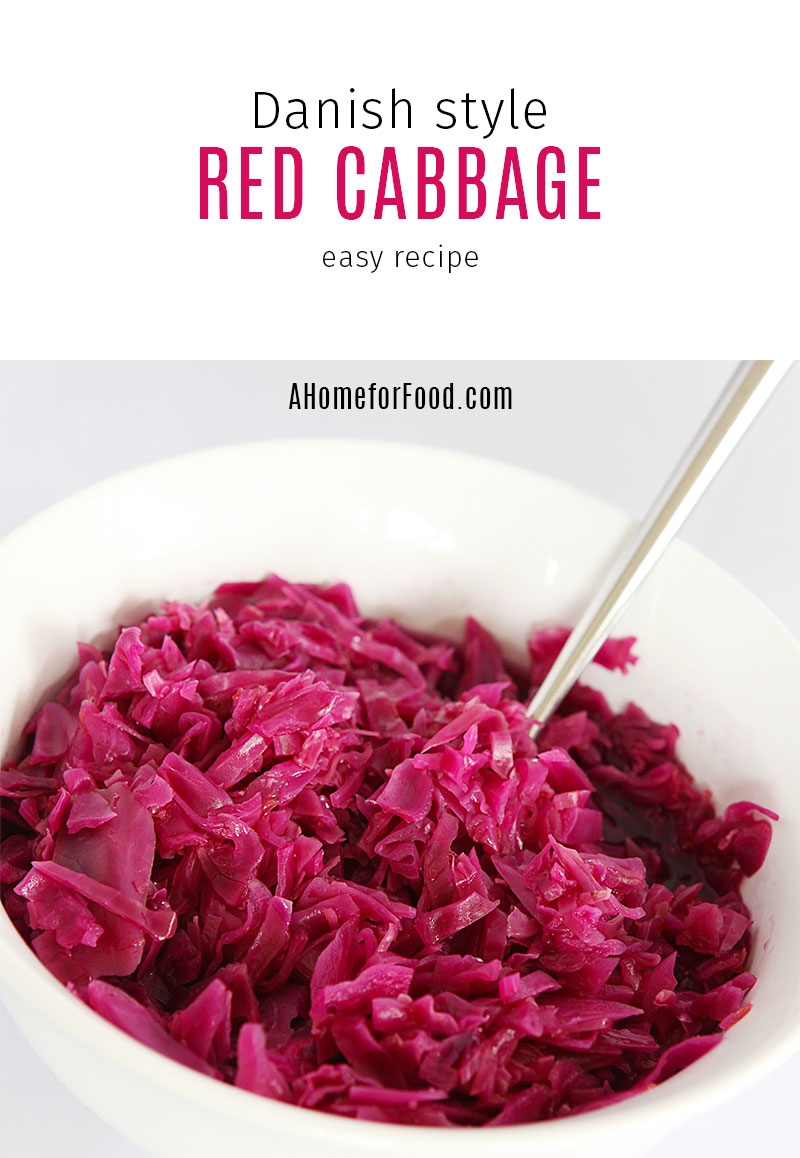 A Home for Design

Green guest room reveal - with 11 DIY projects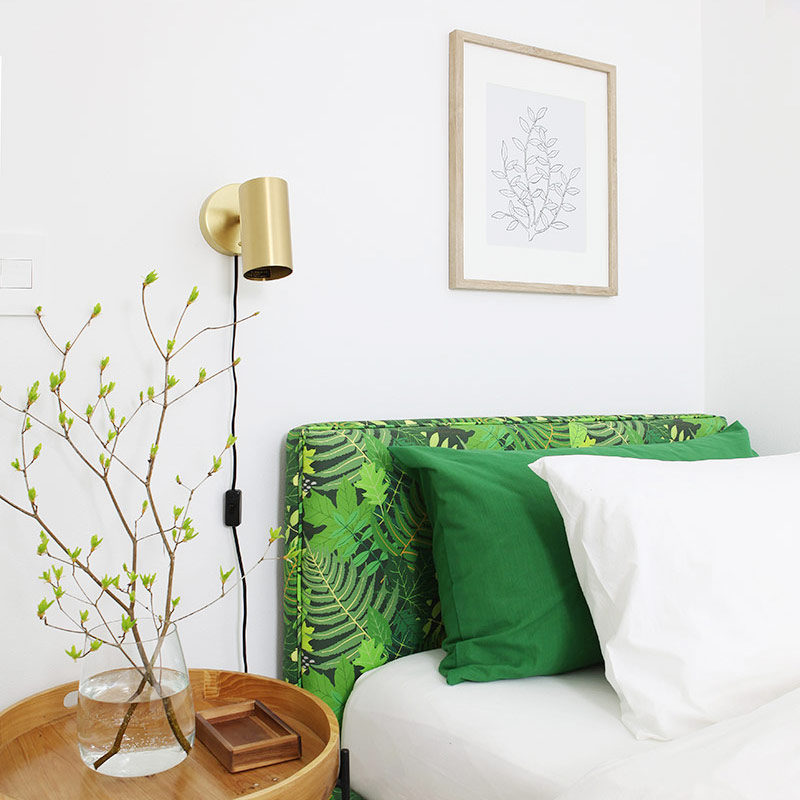 DIY wooden tassel maker and how to make a tassel without any knots showing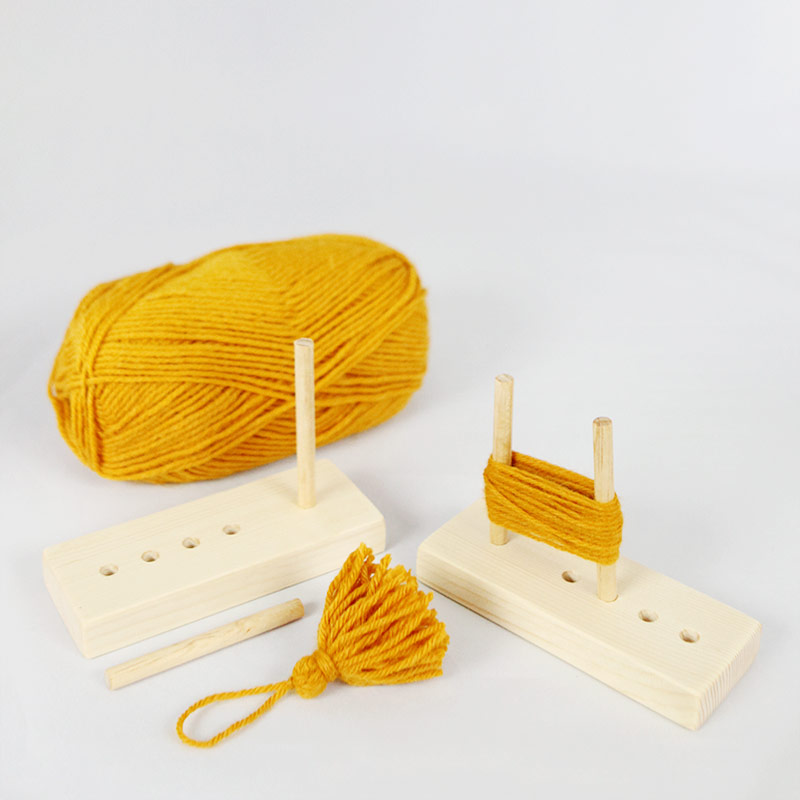 Some blog posts contain affiliate links to products I use.
More information
This article: Danish style red cabbage - easy recipe first appeared on http://ahomeforfood.com.
Share