New Year Clock Dessert with edible clock hands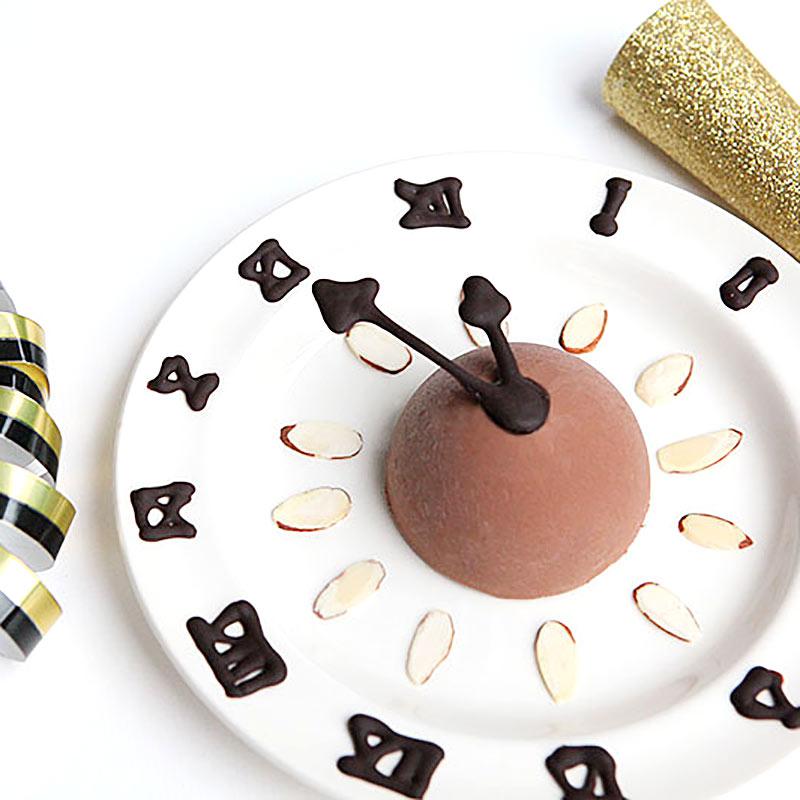 It's been on my mind to make a clock dessert for New Year's Eve for a while and here it is. I think this is a great dessert to make for smaller parties because everything can be made in advance and then quickly put together just before serving and it is sure to dazzle your guests.
---
Recipe

Yields 6 half domes and a bit when you use this mold.

2 cans of coconut milk
6 tbsp cacao powder
4 tbsp coconut oil
3-4 tbsp honey
Blend and chill for a couple hours, then pour into ice cream maker and make ice cream.
Then put the ice cream into individualized molds for easy serving. Make sure the back of them is very flat. Put in freezer until frozen.

Chocolate hands and roman numerals
Temper some chocolate and put in a little baggie and cut a tiny hole in the corner. You can read how I temper chocolate here.
On a parchment wrapped cutting board, make some pencil lines to guide the size of the numbers. I gauged the size from the rim of the plates I was serving on.
I, II, III, IV, V, VI, VII, VIII, IX, X, XI, XII

Tips for success

Don't make the hands too long as gravity will fight you when you go to attach them later on. Make more hands than you think you will need. And don't make the arms too skinny or they won't stay straight later. At the base where the hands connect, be sure to make a little circle so you have a surface to glue on the hands later with more chocolate. This also helps fight the gravity problem. The middle version of the hands I made, that you see in the picture below were too skinny. The ones I used, on the left, were a bit too long and gravity was putting up a little fight. It would also be an idea to not make arrows at the end of the hands.

You have to take the ice cream desserts out at least 20-30 minutes before serving them so they have time to soften up. Home made ice cream does not contain Propylene Glycol (anti-freeze) like many store bought ice creams. I think that is a good thing, but it does mean you have to prepare a little so you are not serving up canon balls. Just so you know.

Assemble
Before the guests arrive, put out the plates and place all the roman numerals along the edge and 12 sliced almonds on each plate. Loosen the hands from the parchment paper with the flat side of a knife, sliding it carefully under the hands. Keep hands in fridge until use.

20-30 minutes before serving, remove mold from freezer, pop out the desserts and set them on their plates.

When you are ready to serve gently press a set of hands into the middle of the dome. I had some melted chocolate still in my pot and put a dollop in the center as well before placing the hands. Hold it a bit until it sticks. The cold from the ice cream will make the chocolate harden up pretty quickly.
Everything in pictures: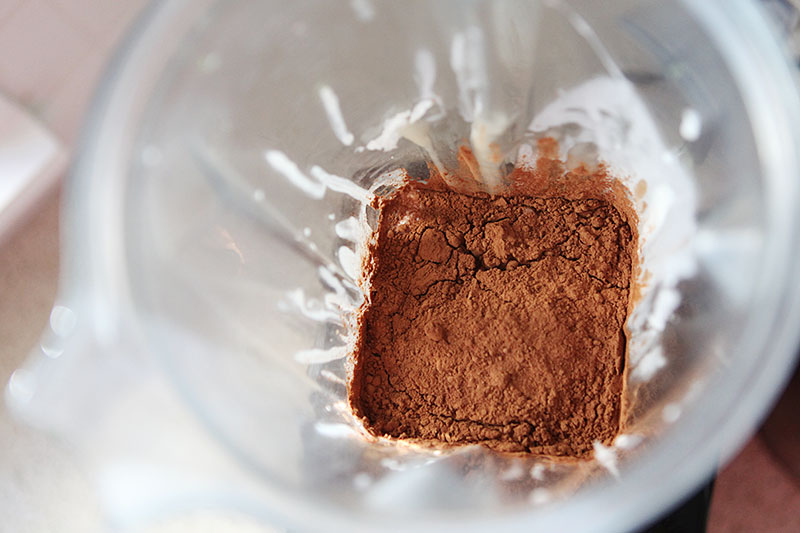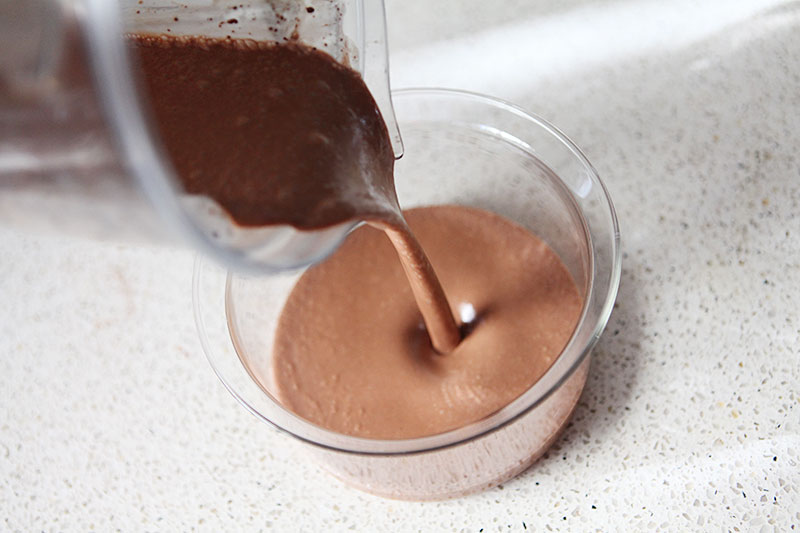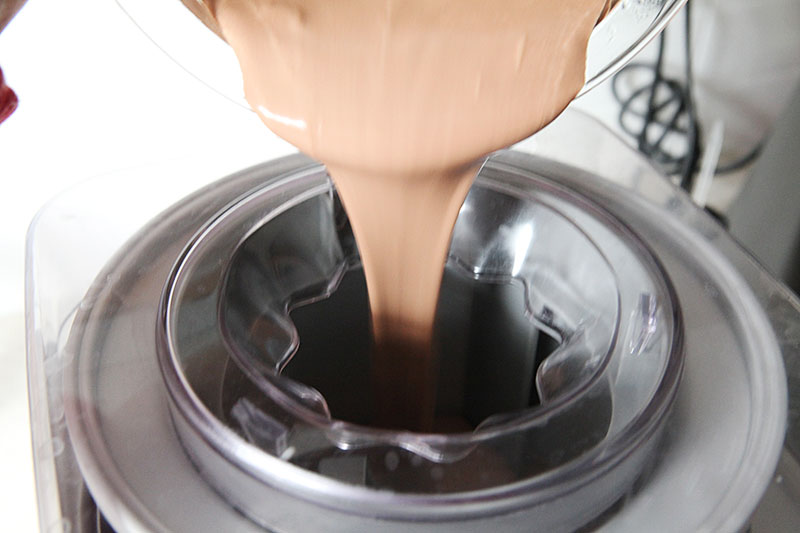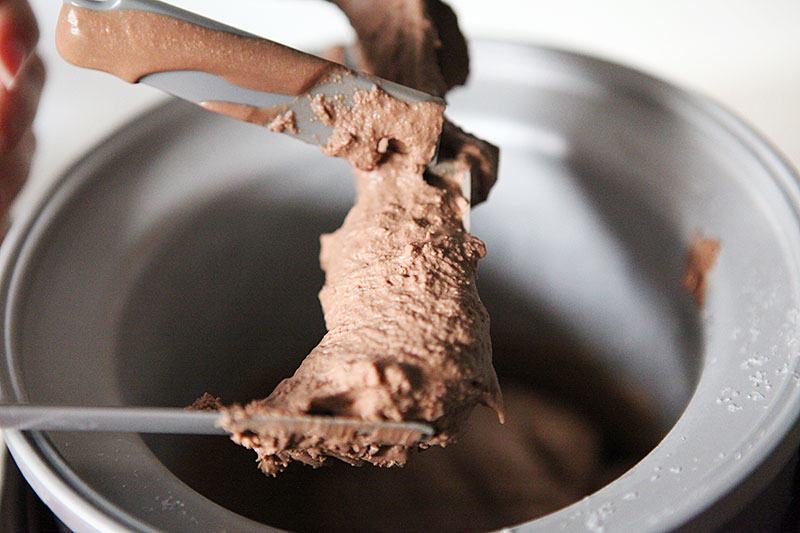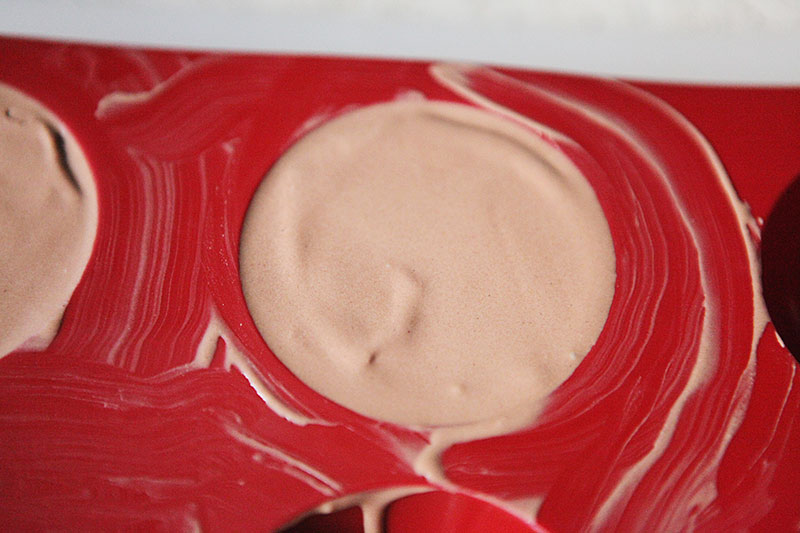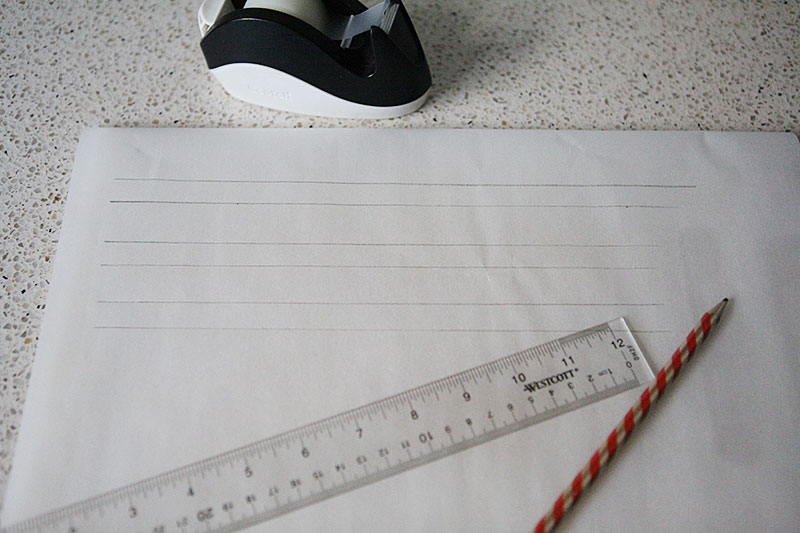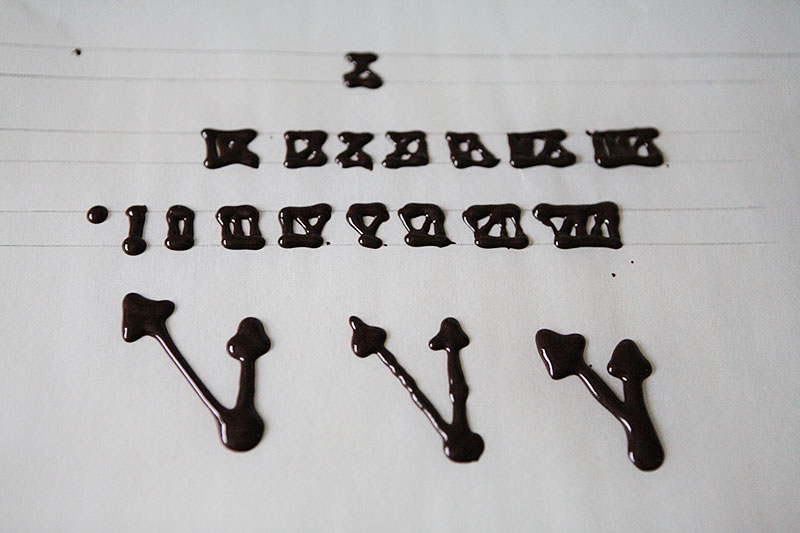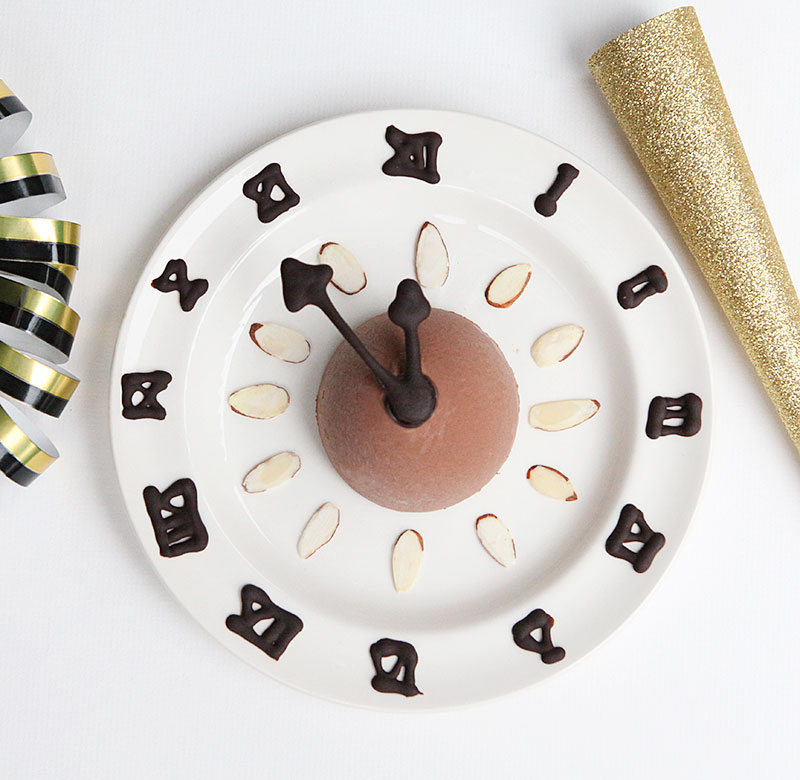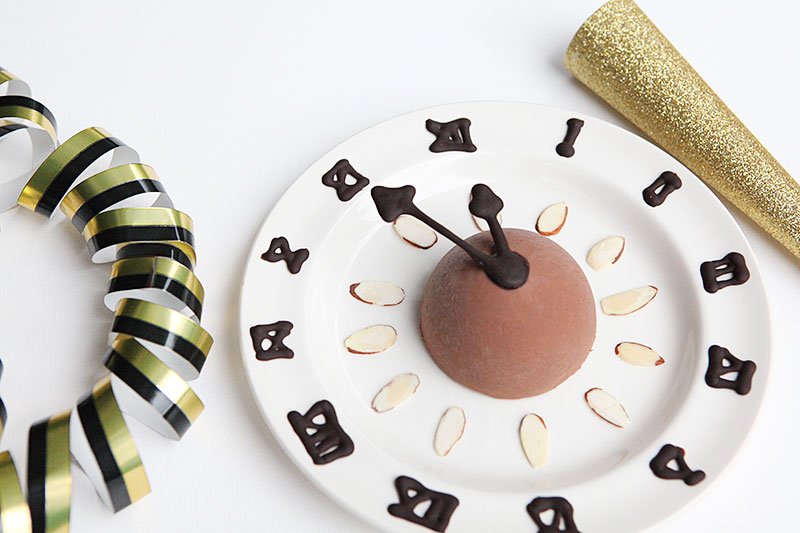 Happy New Year!
Please pin this image: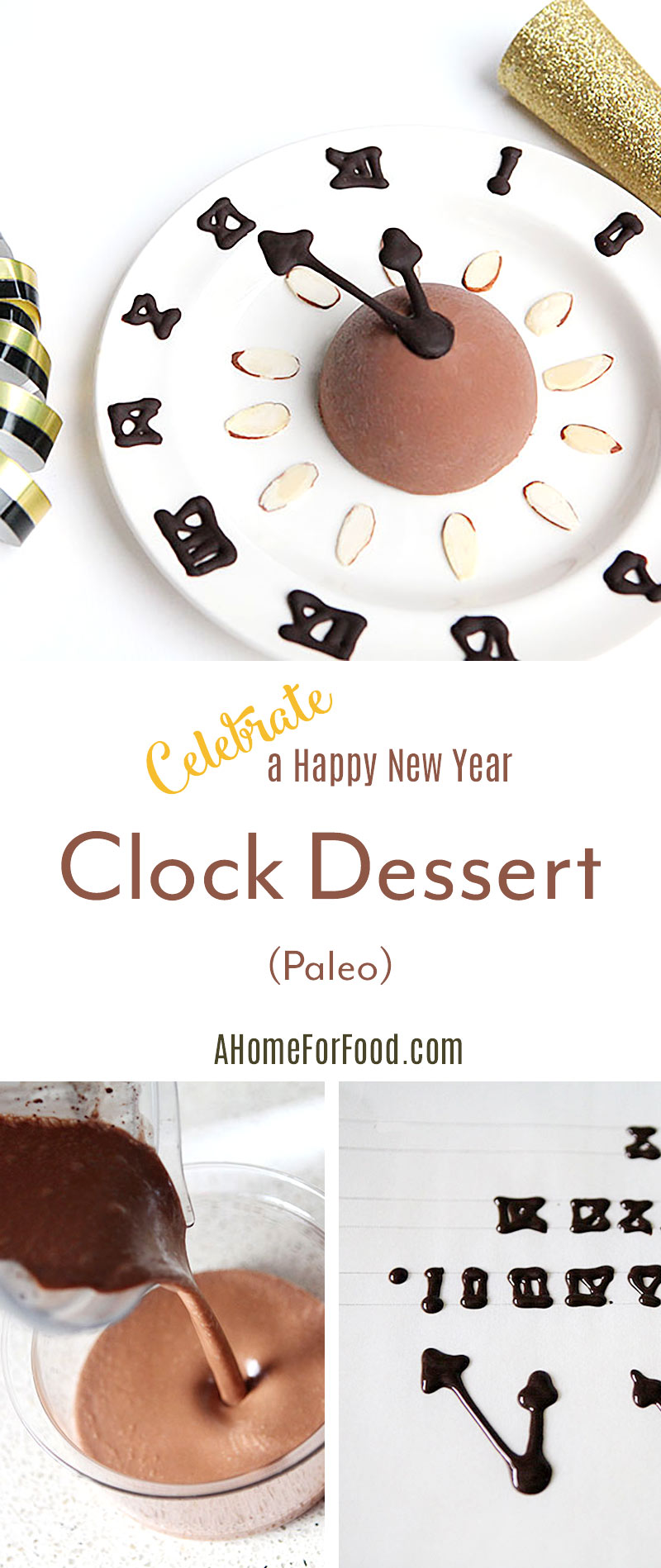 Some blog posts contain affiliate links to products I use.
More information
This article: New Year Clock Dessert with edible clock hands first appeared on http://ahomeforfood.com.
Share