Apple pie with almond lid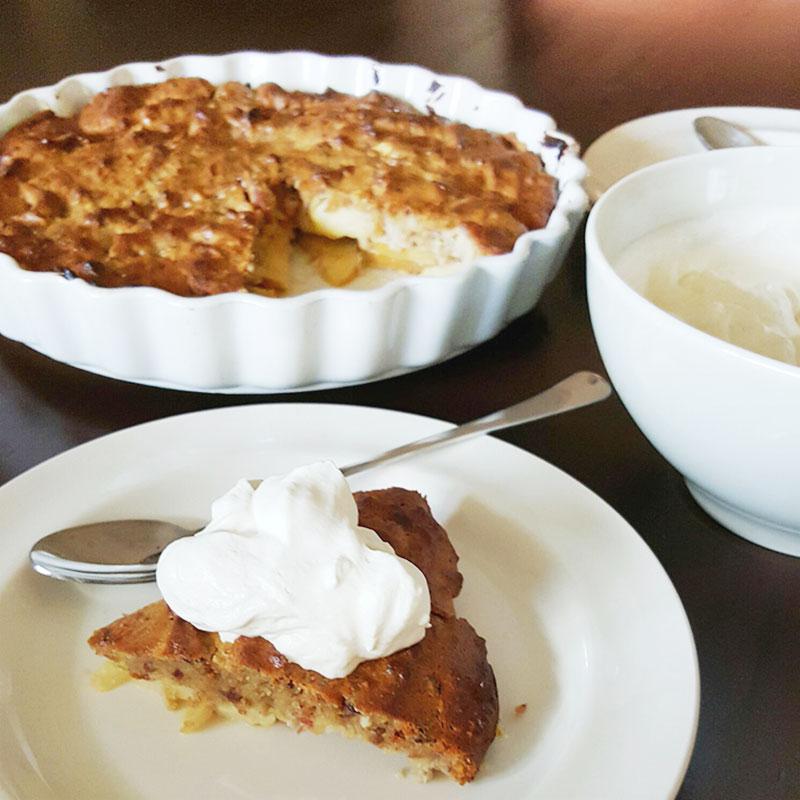 This Thanksgiving, I gave my recipe for apple pie a boost to make it without refined sugar.
My favorite thing about this pie, right after how awesome it tastes, is that it is so easy and quick to make. It takes less than 15 minutes before it is ready to hit the oven. There is no peeling of apples and there is no chopping of almonds in this recipe. Now, that is my kind of pie and that is what makes this THE BEST apple pie. In the world? The universe? One of the two.
For a topping, I used raw, organic, pastured (grass-fed) cream, whipped. When cream is neither pasteurized nor homogenized, it is a whole food with the vitamins still intact (source). When it is grass-fed and daily pastured as the cows delivering this cream are, then there are added benefits of a highter CLA (conjugated linoleic acid) content and more Omega-3 fats which has a variety of health benefits including, but not limited to improved blood sugar regulation and reduced body fat (source) as opposed to grain-fed dairy. Interesting, right?
They have raw cream at Sprout's occasionally and, I'm sure, at Mother's too. It is very delicious.

Recipe:
3-4 apples. (I used Gala here)
3/4 cup almond flour (Honeyville)
2 eggs
8 Medjool dates, pitted
1/4 cup honey
1/4 pack of Kerrygold grass-fed Butter, softened - this is 4 tbsp of butter following the markings on the package.
1/2 cup whole almonds - hold back.
In a food processor or blender, blend everything together except the apples and the whole almonds.
Add the whole almonds and pulse or blend until the almond chunks have reached about half pea size.
Wash and cut the apples, core, slice and place in a buttered pie dish, cover with dough.
Bake in the oven at 380F for 30-40 minutes, keeping an eye on it the last 10 minutes.
Remove and let cool for 30 minutes and serve by itself or with your favorite topping.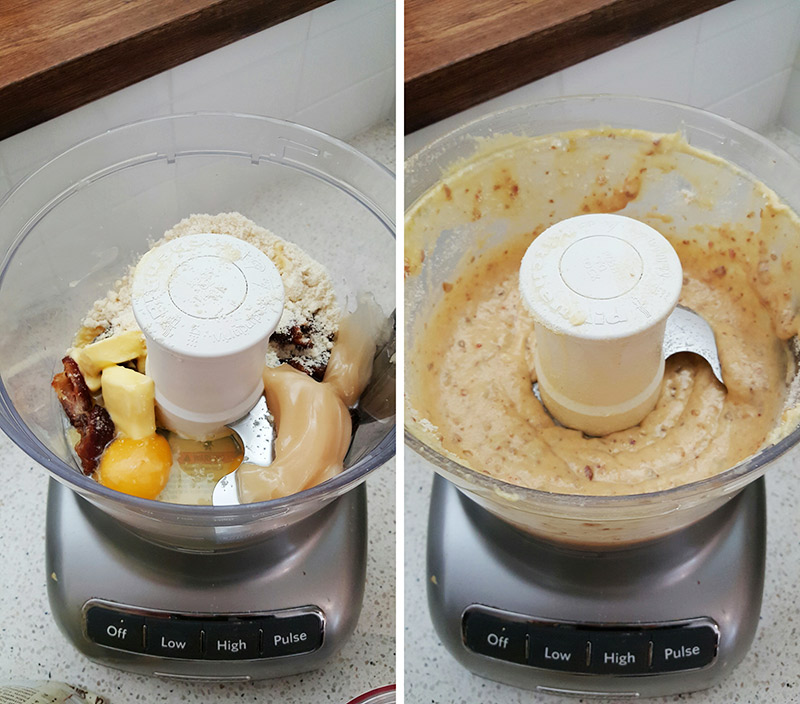 Everything but the apples and the whole almonds are blended together above.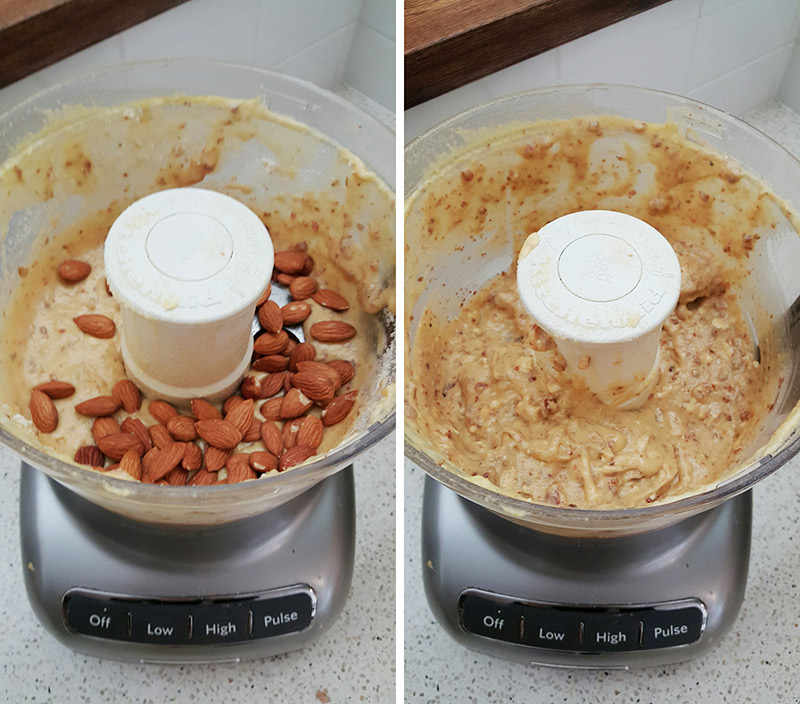 The whole almonds are then added and pulsed or blended until they are about half pea sized. The almond chunks will add a crunch to the pie crust.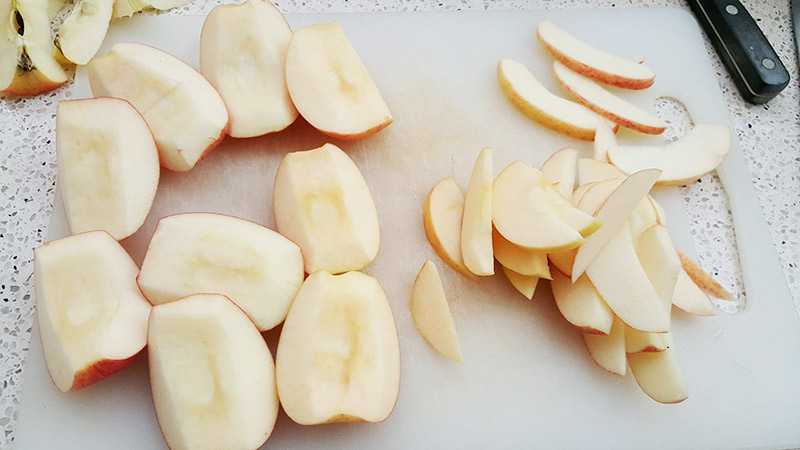 The apples are cored and sliced and put into a pie dish.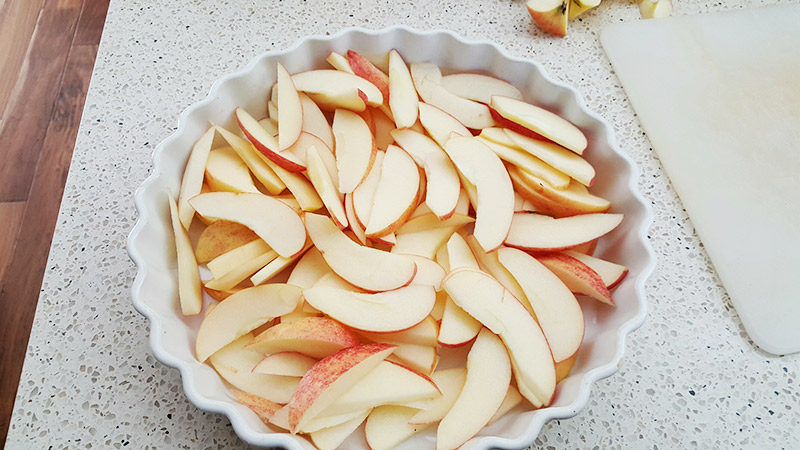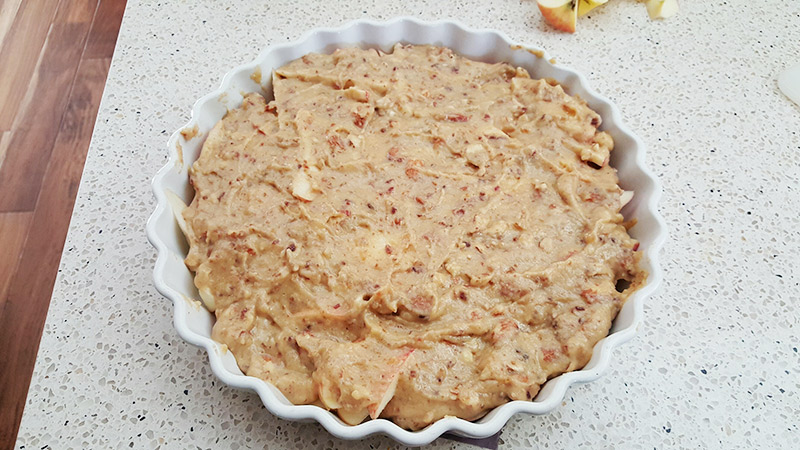 The apples are covered in the pie crust dough and then it is ready to go into the oven.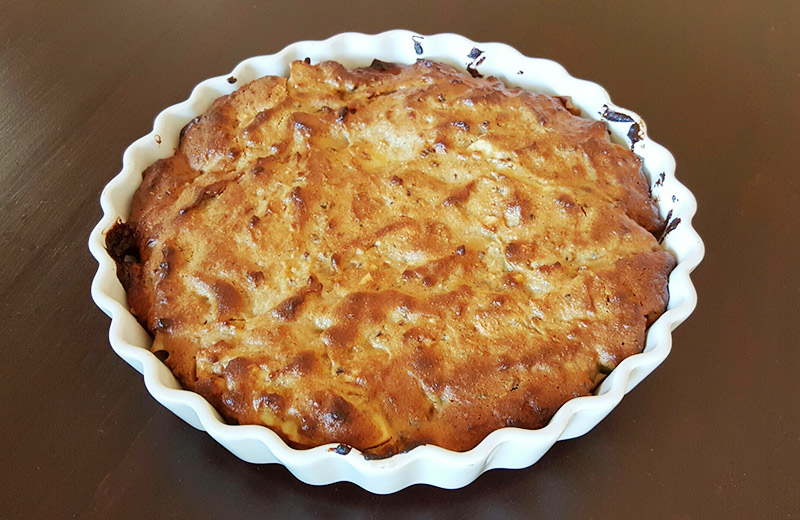 The pie crust tastes like soft and flavorful marzipan and the almonds chunks give the crust a perfect crunch to contrast with the soft-baked sweet apples.

This pie was a big hit on Thanksgiving! Everyone loved it and went back for more.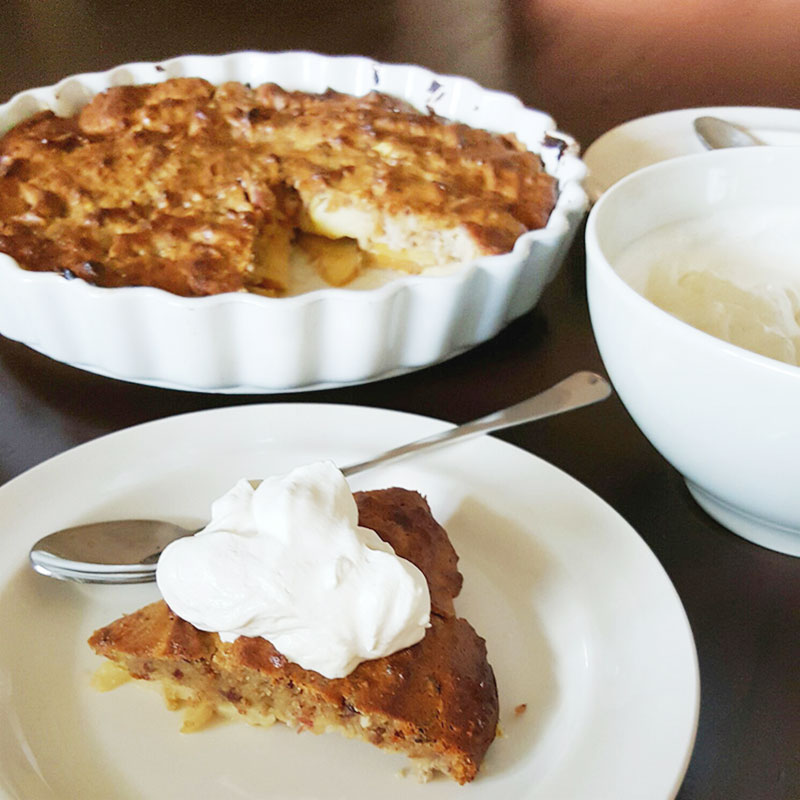 Some blog posts contain affiliate links to products I use.
More information
This article: Apple pie with almond lid first appeared on http://ahomeforfood.com.
Share