Arugula Asparagus Salad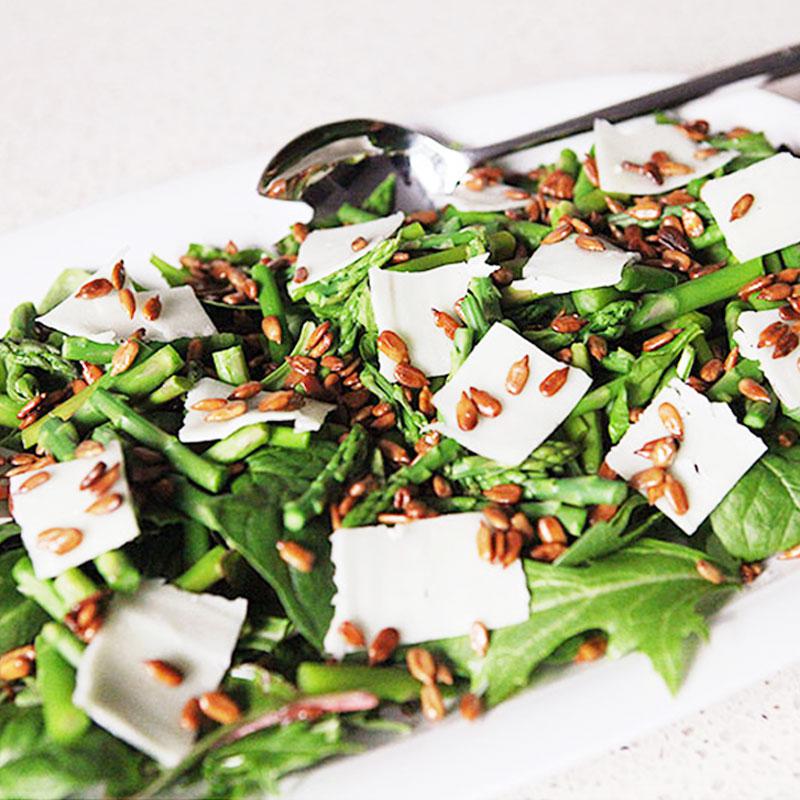 This salad is so yummy. And it's good with anything. Really good.
You don't really need to measure anything out for this salad.

Steam some asparagus for a couple of minutes. You want them to stay green and really crispy.
Rinse some arugula or mixed super greens.

Mix with a vinegrette.

The vinegrette is oil, apple cider vinegar, Dijon mustard, salt, pepper. Maybe some honey if you like.

Arrange salad on a large serving platter.

Toast some pine nuts or sun flower seeds and shave some Manchego cheese with a potato peeler and add on top of the salad.
That's it.
Some blog posts contain affiliate links to products I use.
More information
This article: Arugula Asparagus Salad first appeared on http://ahomeforfood.com.
Share