Zucchini noodles - a great spaghetti alternative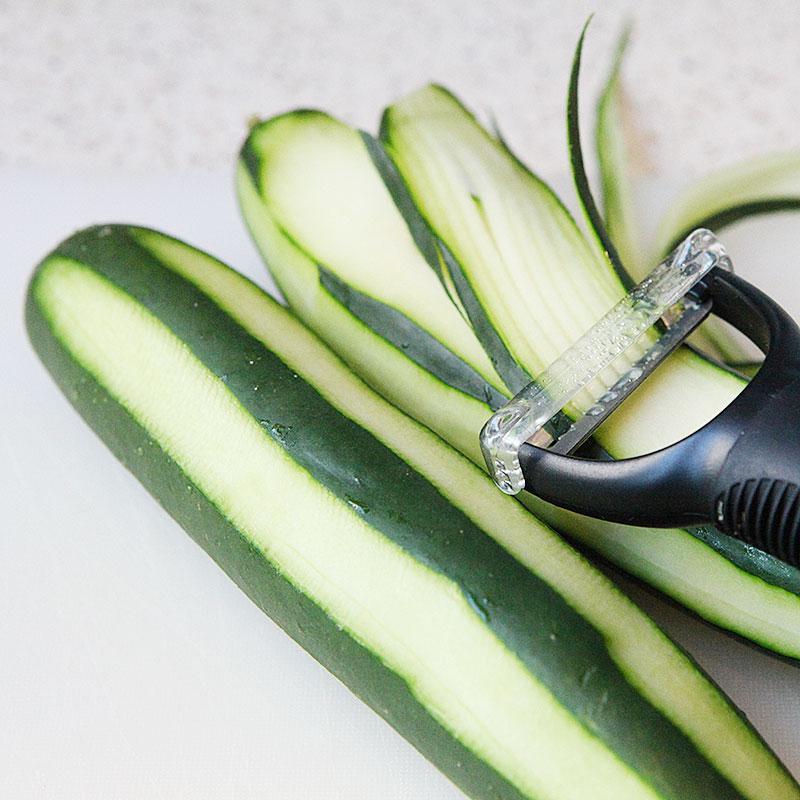 While my family like to eat rice pasta from Trader Joe's, I like to eat my meat sauce with zucchini noodles. That way I get my dose of GREEN and cut down on carbs, which my waste line is grateful for.
The internet is brimming with recipes for this side, but I still want to share how I make mine, just in case I am putting a new spin on it. Hint: these are not fried.
---
Recipe - serves 1 1/2
2 zuchinni
water
salt and pepper
How to

Why is it 1 1/2 portion you ask? Well, my husband eats rice pasta, but then he adds half a portion of zucchini. My son eats A STRAND of this with his rice pasta. Which is why these two zucchini come out to a portion and a half. Your mileage may vary.
Now, there are all sorts of contraptions to make these zoodles. I opted for something simple that would not take up too much space in my kitchen and got me one of these julienne peelers. But you could also go all out and get one of these Spiralizers if you have the room. I don't.

I take off some of the peel of the zucchinis first. The peel is so tough to chew. Then I make strands with the julienne peeler.
I boil the zoodles for about 5-6 minutes in water with a little salt and pepper. Then I drain them really well. I push down on them while they are in the strainer to get as much water out as I can. Otherwise they are really soggy.

Then I serve them with my home made meat sauce and some grated Manchego cheese. Take a look.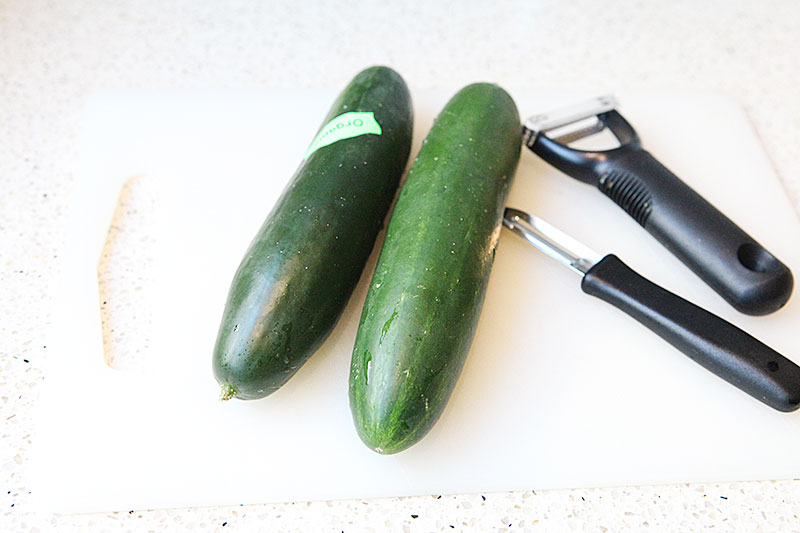 Zucchini, for me, is one of those that I HAVE to have organic. Same as with apples and grapes. Luckily, Sprouts almost always has either the green or yellow ones organic.
I remove about half of the peel like this.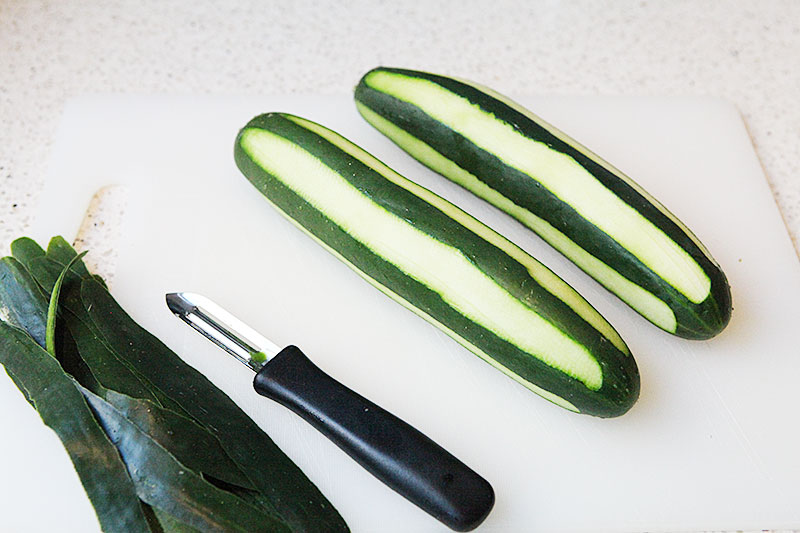 I use this julienne peeler.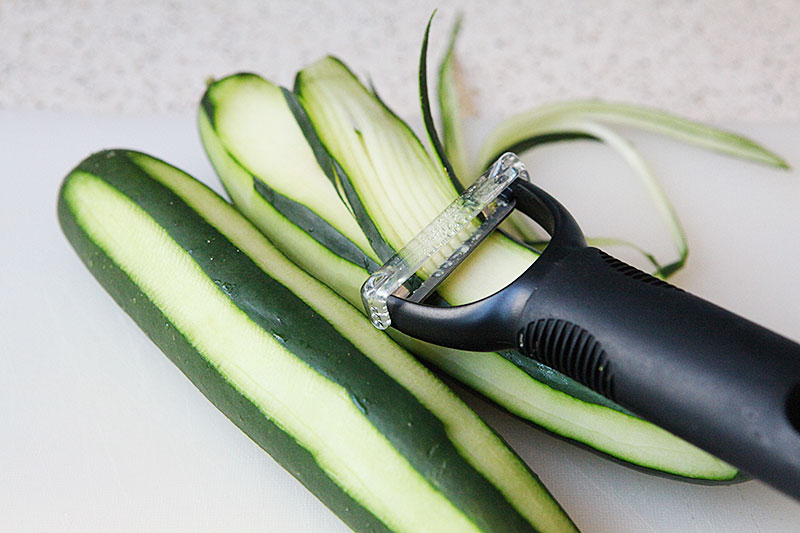 I don't julienne the core as that is just mostly seeds and water.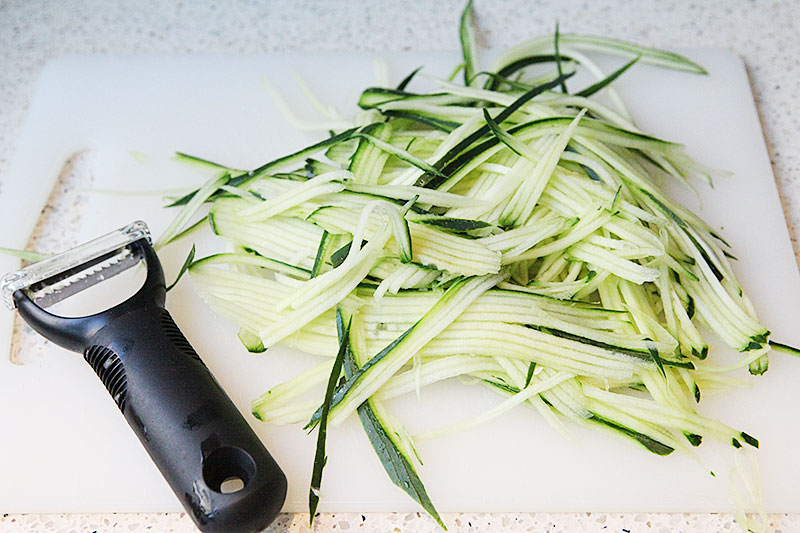 They don't need to boil for long. Just 5-6 minutes.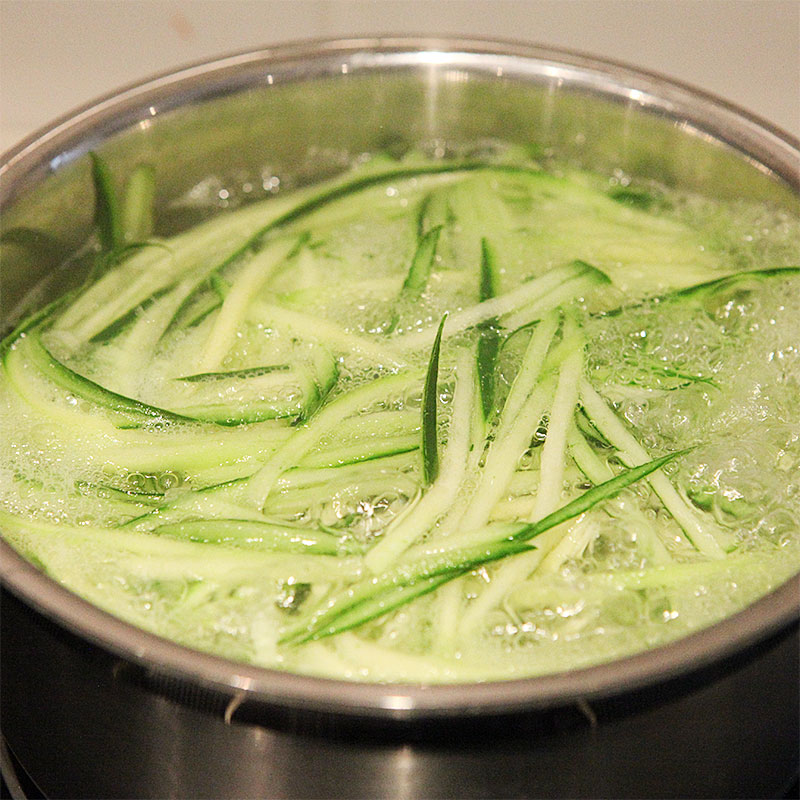 They have to drain really really well or your dish will turn really soggy.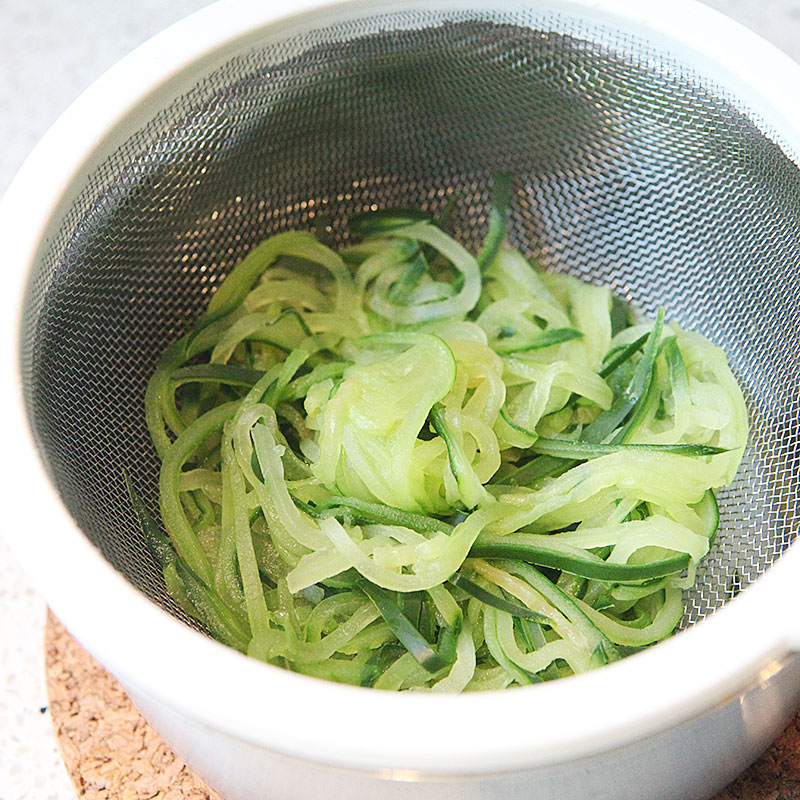 I love to add some 12 month aged Mangeco cheese. I get it at Trader Joe's. I grate the whole block of cheese and then freeze in a BPA free freezer bag. Then I just can get the amount I want next time. I thaw it on a plate while I prepare the meal. That is usually long enough. The heat of the dish takes care of the rest.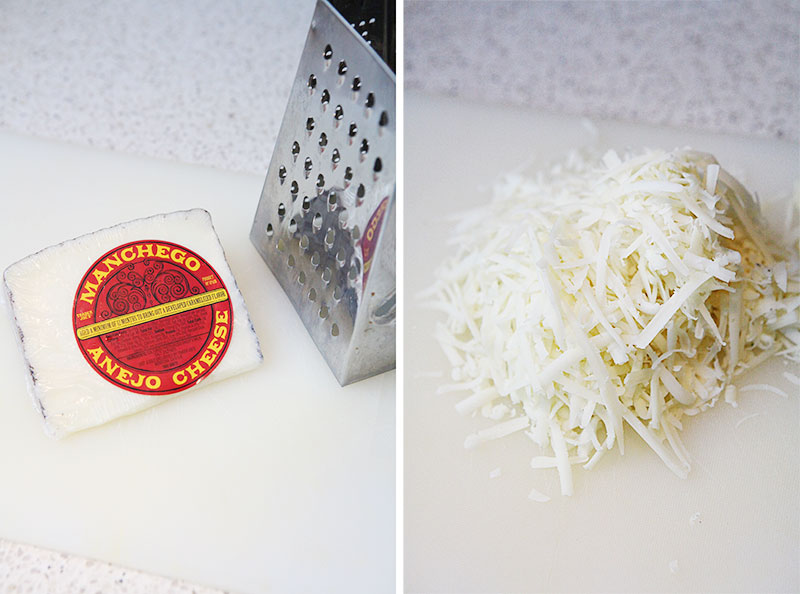 Here is the finished dish: Meat sauce with carrots and fresh herbs over zoodles with grated Manchego cheese.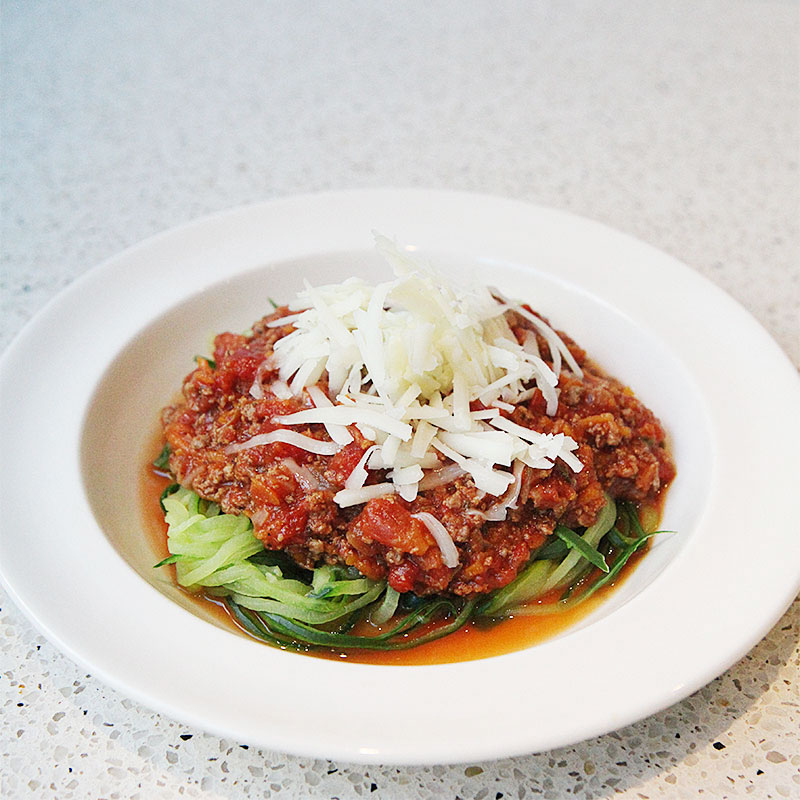 Some blog posts contain affiliate links to products I use.
More information
This article: Zucchini noodles - a great spaghetti alternative first appeared on http://ahomeforfood.com.
Share