Red beet juice with ginger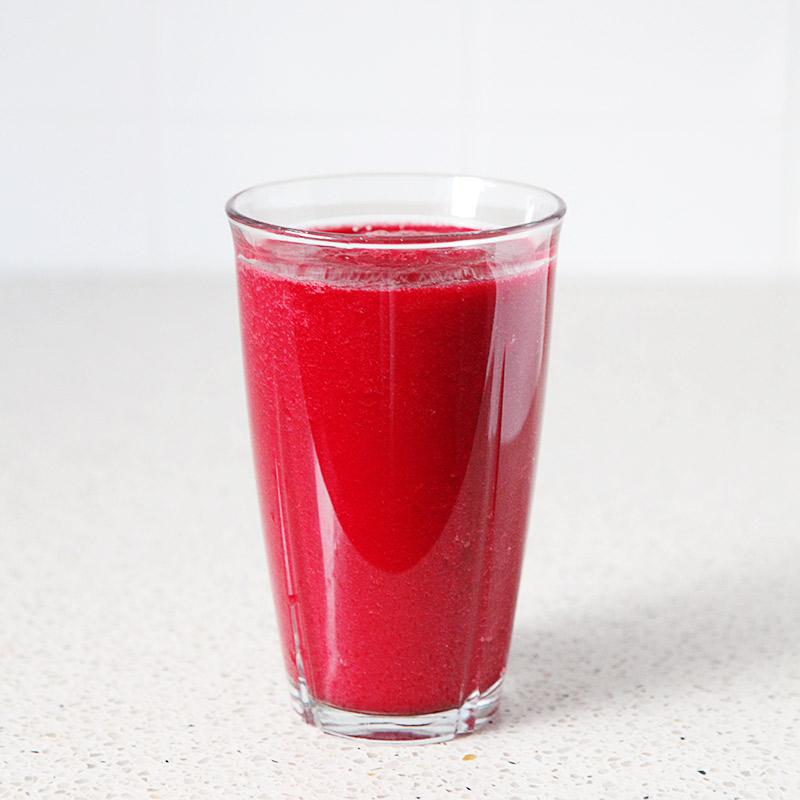 I firmly believe that good health comes through healthy eating habits. With so much health advice floating around out there it is hard to believe what healthy eating is exactly. I think 'eating the rainbow' makes a whole lot of sense with the different colors of the vegetables and fruits symbolizing different types of nutrition and vitamins.

---
One of the ways I have added more raw veggies and fruits to my diet has been in the way of smoothies/juices. They taste great and they are so easy to make and best of all, I get so much energy when I drink them.

If you have ever made juices you have probably seen how certain ingredients, when mixed together, make a sort of questionable color, ie. brown. While the juice may still taste great, it doesn't really look all that appetizing. I think it should. So today I am posting three great smoothie/juice recipes that are not brown. They are red, (bright)yellow and green. These are juices that I rotate in my own diet.

Recipe
1/2 - 1 apple, cored

1 - 2 carrots, peeled

1 beet, peeled

1/2 lemon seeded and peeled
piece of ginger
A glass of water with ice cubes

Blend in a Vitamix or other high power blender.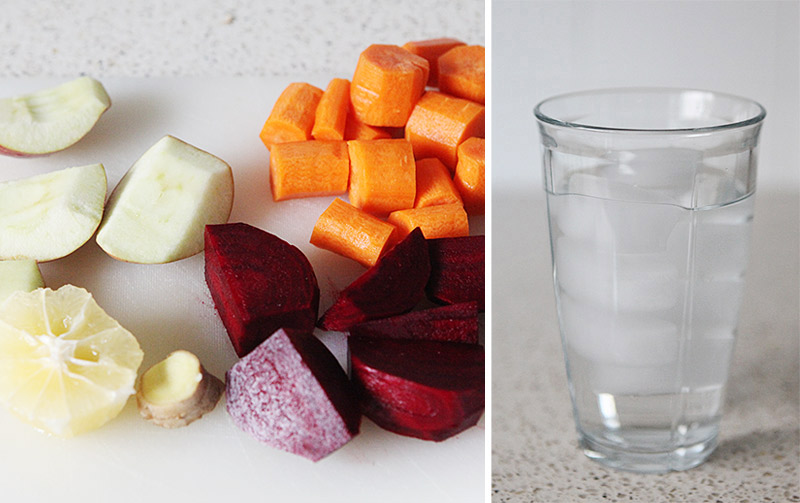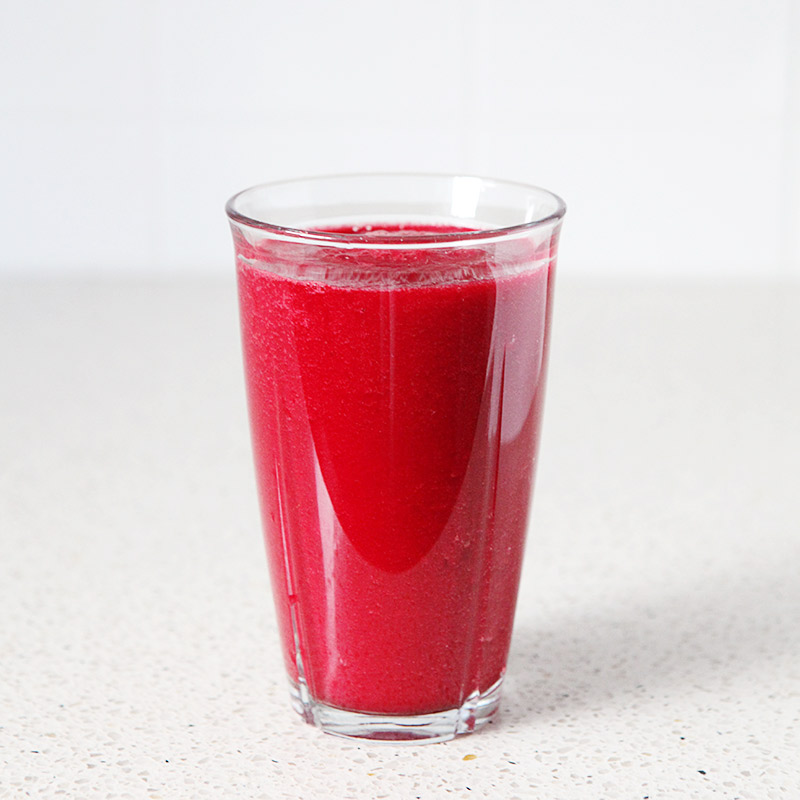 Some blog posts contain affiliate links to products I use.
More information
This article: Red beet juice with ginger first appeared on http://ahomeforfood.com.
Share